Helps regularise periods, balance hormones & mood swings, and fight PCOS symptoms. Probiotic blend that helps wit...
See More
Suitable for

Irregular periods

Weight management

Acne/ facial hair
When to Consume

Once a day
30 mins after a meal
Easy Returns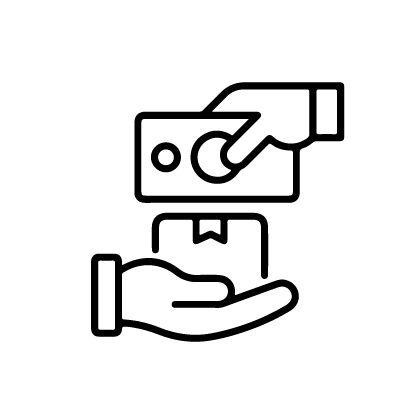 COD Available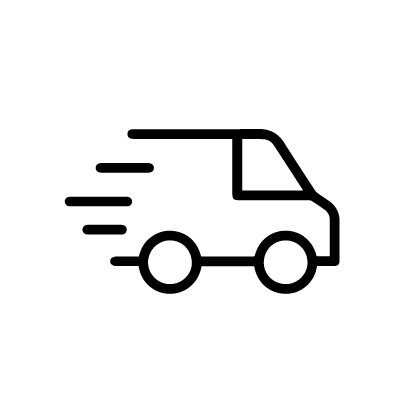 Fast Delivery
View full details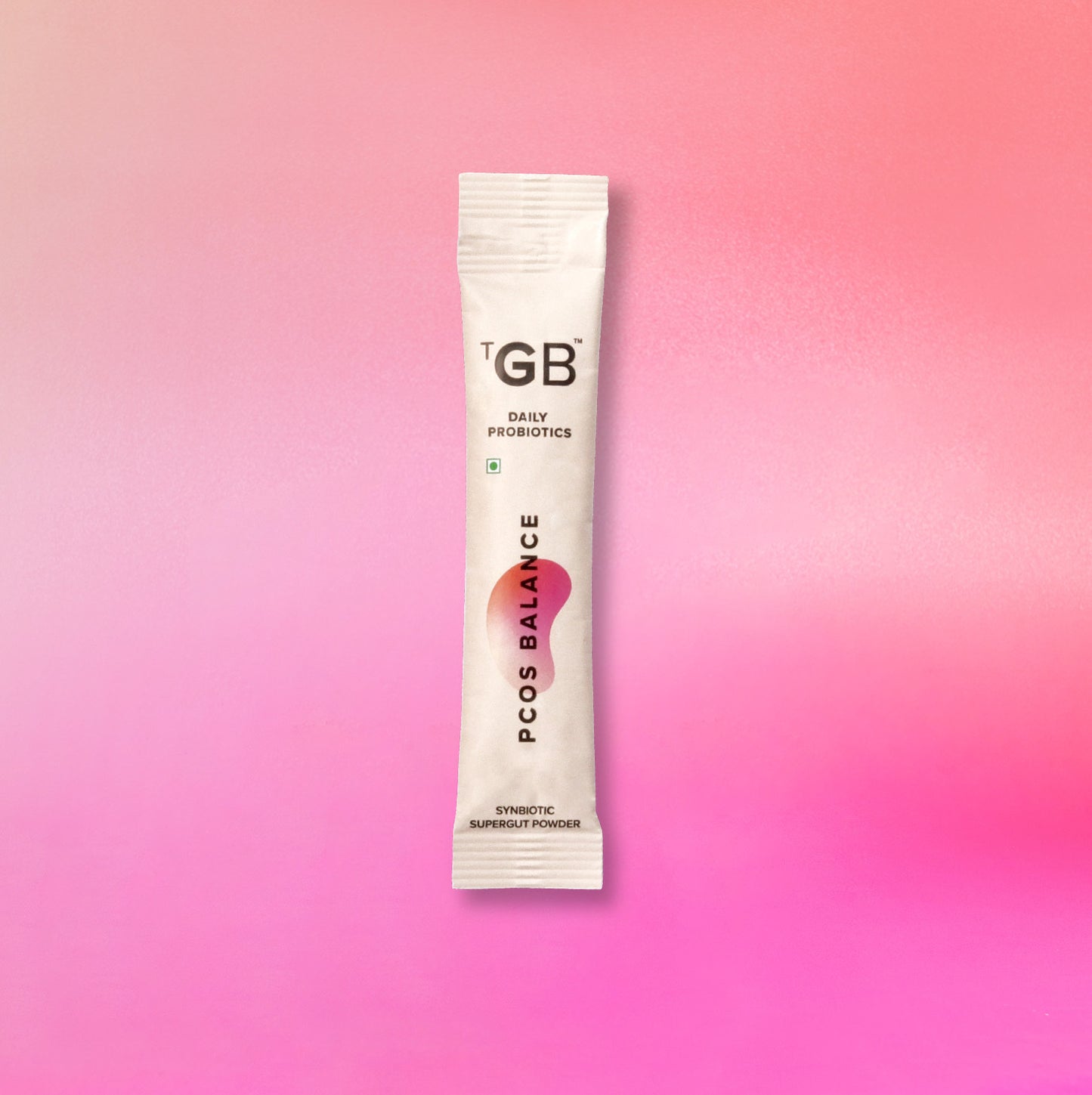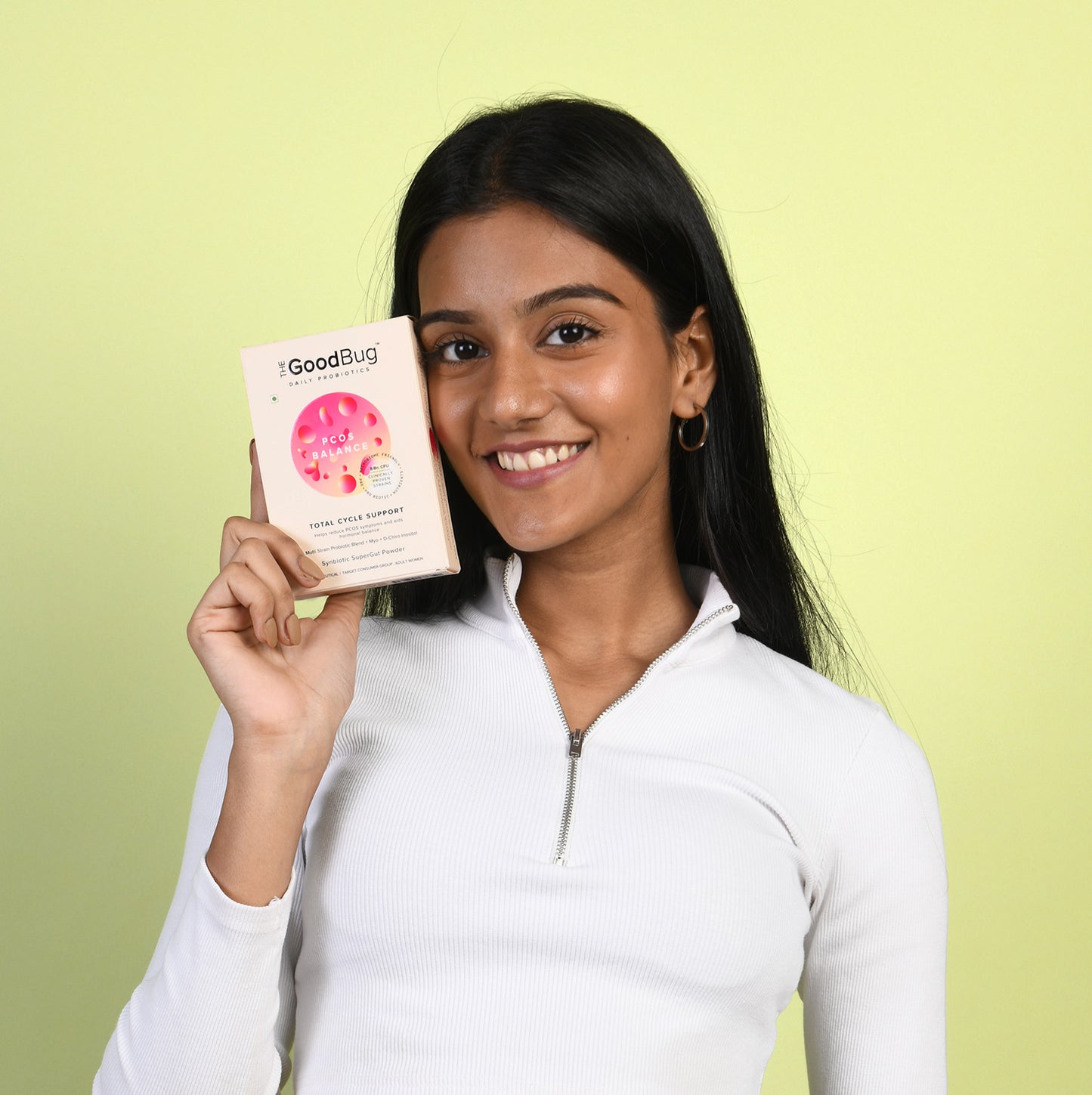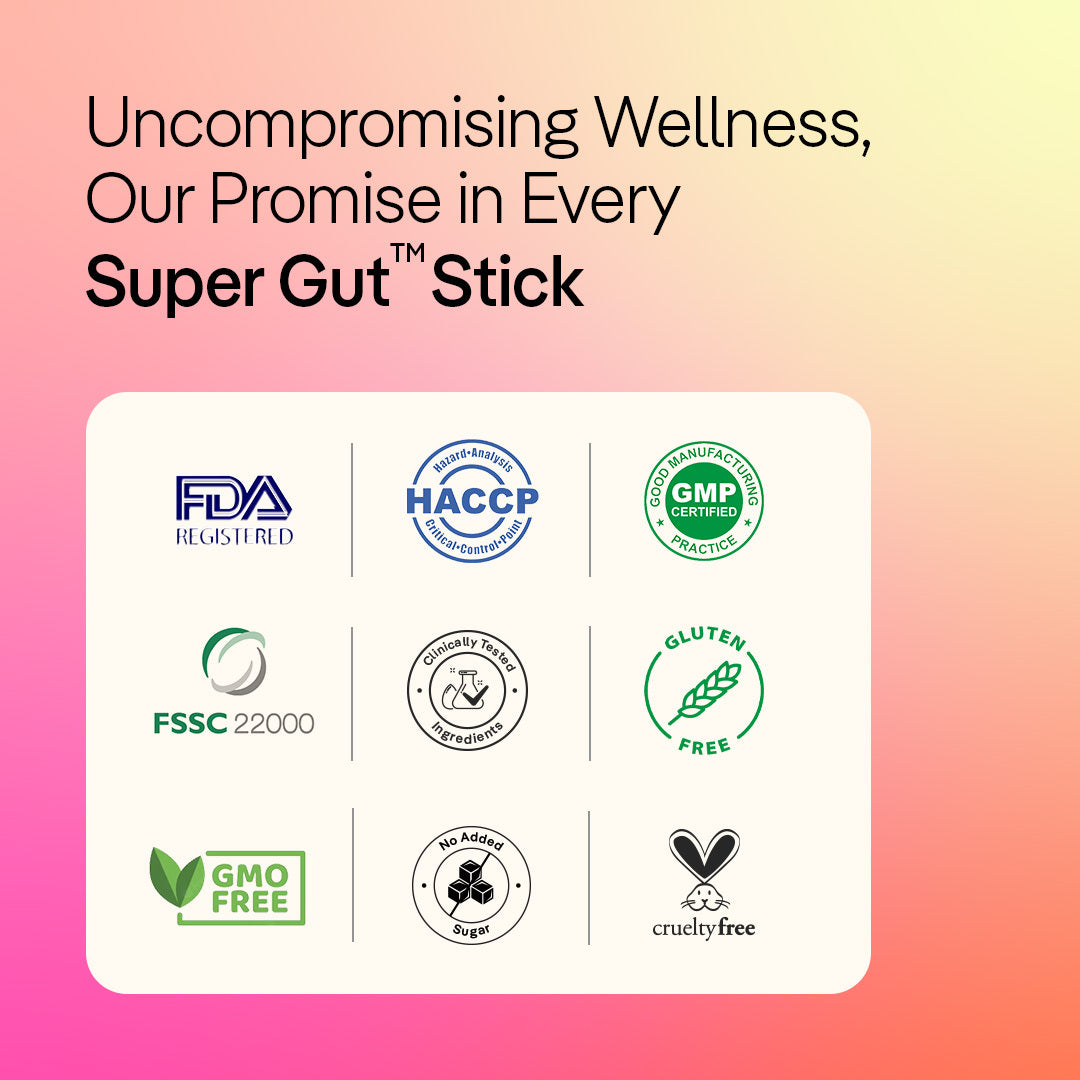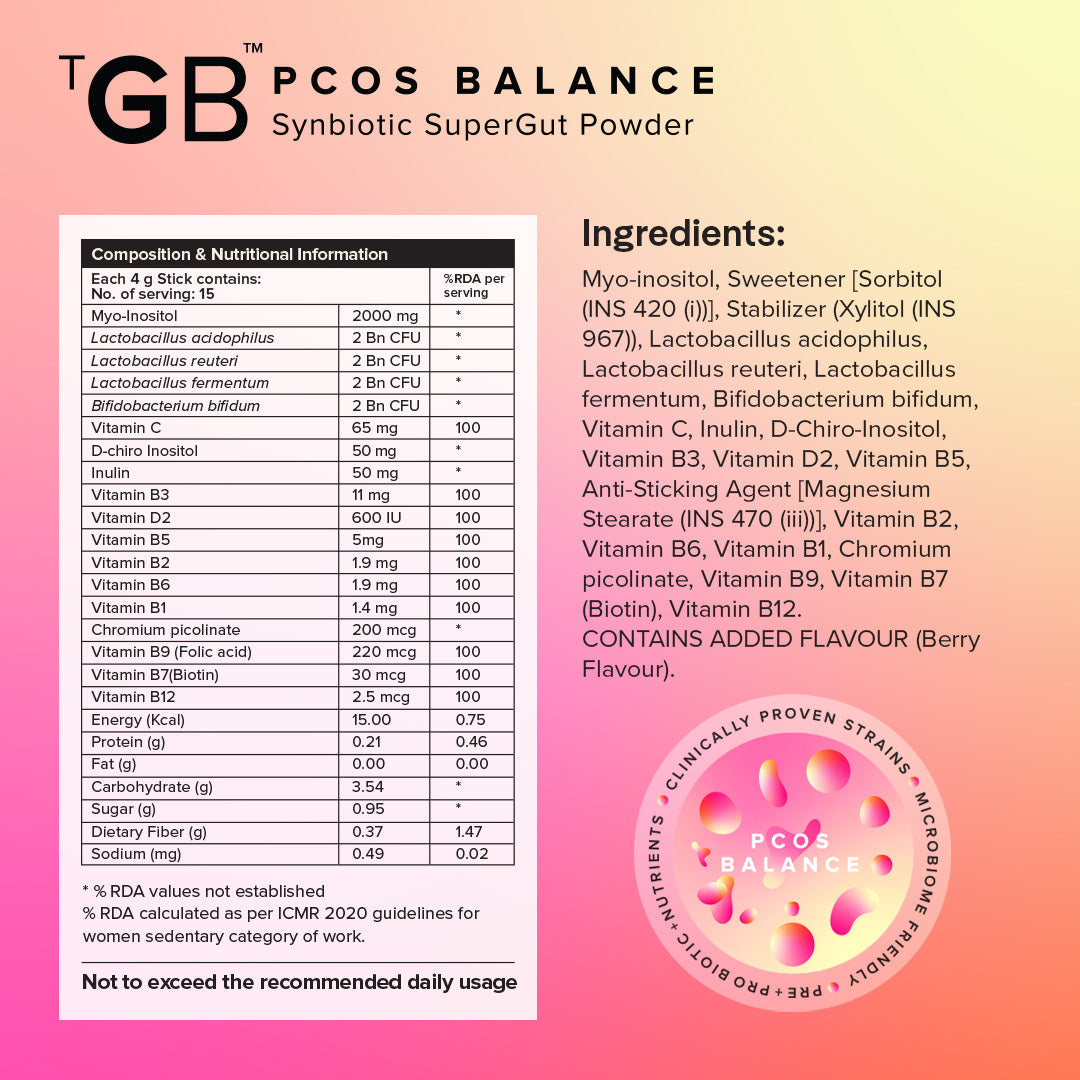 Uncompromising Wellness, Our Promise in Every Super Gut Stick
It All Begins With A Happy Gut.
A Daily Dose Of Good Bugs.
It All Begins With A Happy Gut.
A Daily Dose Of Good Bugs.
It All Begins With A Happy Gut.
A Daily Dose Of Good Bugs.
Is PCOS Balance for me?
This is the right synbiotic for you if you have: Hormonal imbalance and irregular periods Excess body hair (hirsutism) and weight gain Insulin resistance and depression Other symptoms of PCOS.
How it controls hormonal imbalance?
Stress and insulin resistance reduces. Good bugs colonise the gut.
Bacterial balance starts correcting. Relief from weight gain and bloating.
Menstrual cycle starts shortening. Hormonal balance improves.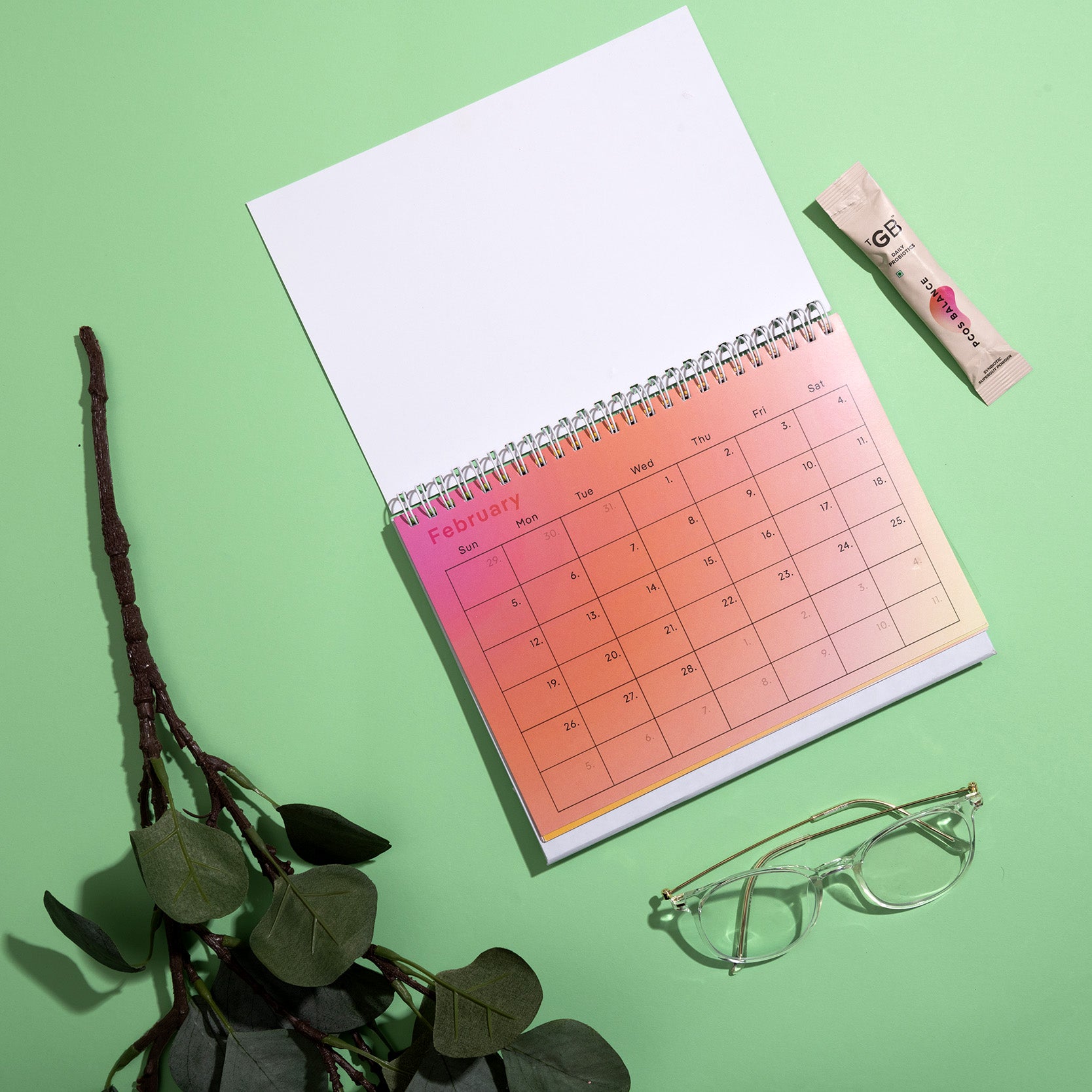 The results are out
Hundreds of people are rewriting their gut story with trillions of bacteria, you can too. No matter your age, gender or wellbeing goals, there's a good bug for you.
Gudbug pcos balance
I was suffering from pcod nd pcos problem from 6 months bcoz of this my face was full of pimples nd had many tablets for but I didn't get any results.
But All credit nd Thanks to gudbug pcos balance which helped me cure all those problems I was suffering from nd wonder what just after using 3days I got gud results
I suggest this for every women who is suffering from pcos or pcod problems from months or years
I am happy with this
I was facing acne problems since a while. A friend of mine had recommended me this product and it worked really well for me.
Really good
Pcos balance ne meri life change kar di. My mood swings have reduced, my skin has cleared up. Really liked this product.
Regulated menstrual cycle
PCOS balance helped me regulate my periods. No more irregularities.
Bye sugar cravings
PCOS balance has reduced my sugar cravings, making it easy for me to stick to a healthy diet.
Have a question? We are here to help.
Every gut is different and every question is special. Solve your queries with us
Who should use PCOS Balance?
PCOS Balance is for women who have hormonal imbalances and PCOS symptoms like irregular periods, depression, extra body hair, weight management issues, and high insulin levels.
Will it cure my PCOS/PCOD?
This SuperGut powder can minimise the symptoms of PCOS from their origin. There is no known cure for PCOS/PCOD (Polycystic Ovarian Disease). Most treatments focus on regularising the menstrual cycle & ovulation, weight management, and providing enough nutrition to the body so it can make the hormones it needs. Doctors also recommend you follow a healthy lifestyle with good food habits to feel better.
Will there be any side effects when I stop using this?
No, there is no known side effect if you stop taking PCOS Balance. You might miss its positive effects as this synbiotic multivitamin blend is helpful in managing insulin levels and weight while bringing about hormonal balance.
Can I take this if I am on PCOS medication?
Yes, you can safely take our SuperGut powder with your PCOS medication. However, we recommend checking with your gynaecologist if you are pregnant, on birth control pills, or on any other hormone supplements or pills.
How will probiotics help with PCOS?
Probiotics can play an important role in treating PCOS. They can reduce inflammation and regulate levels of sex hormones like androgen and oestrogen.