Helps alleviate constipation and symptoms of Irritable Bowel Syndrome. Bifidobacterium Longum W11 probiotic is known ...
See More
Suitable for

Abdominal pain

Bowel movement

Bloating & gas
When to Consume

Once a day
30 mins after a meal
Easy Returns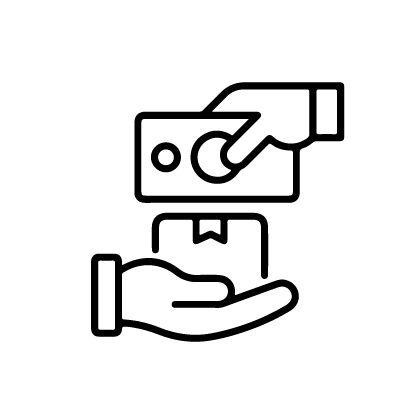 COD Available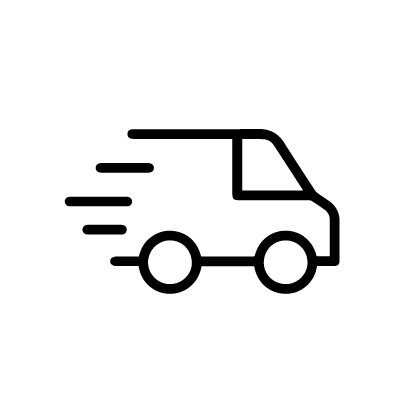 Fast Delivery
View full details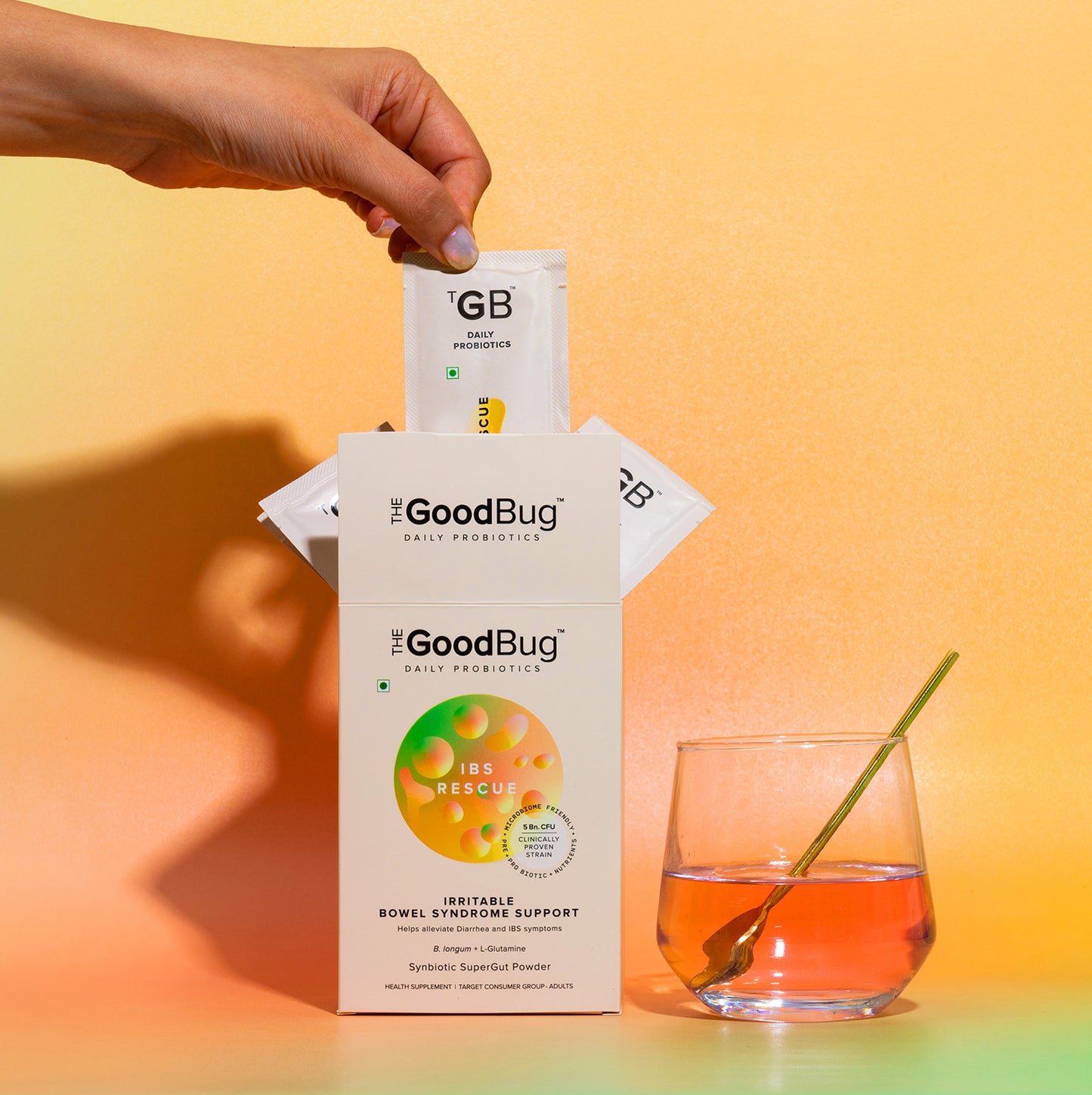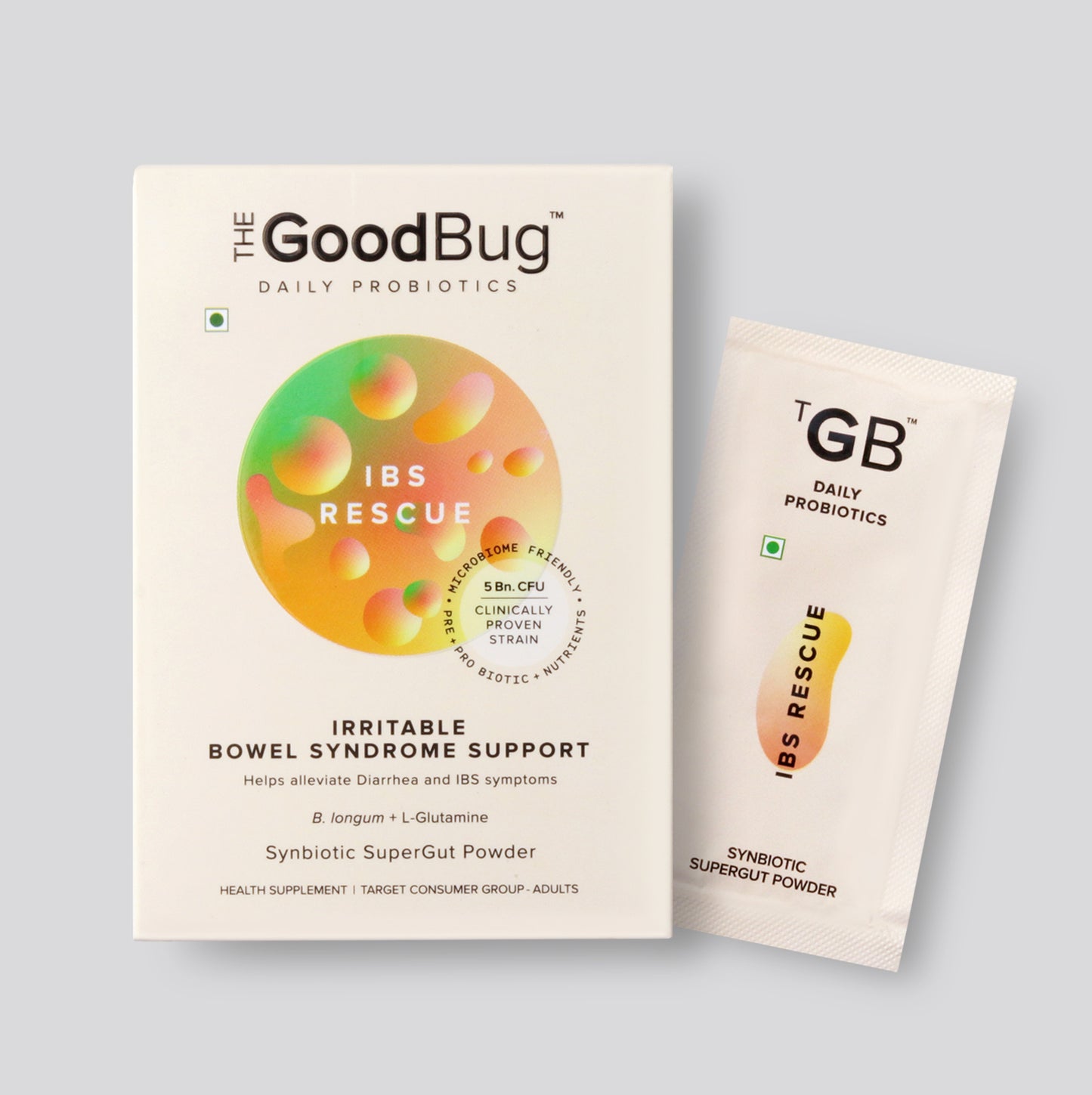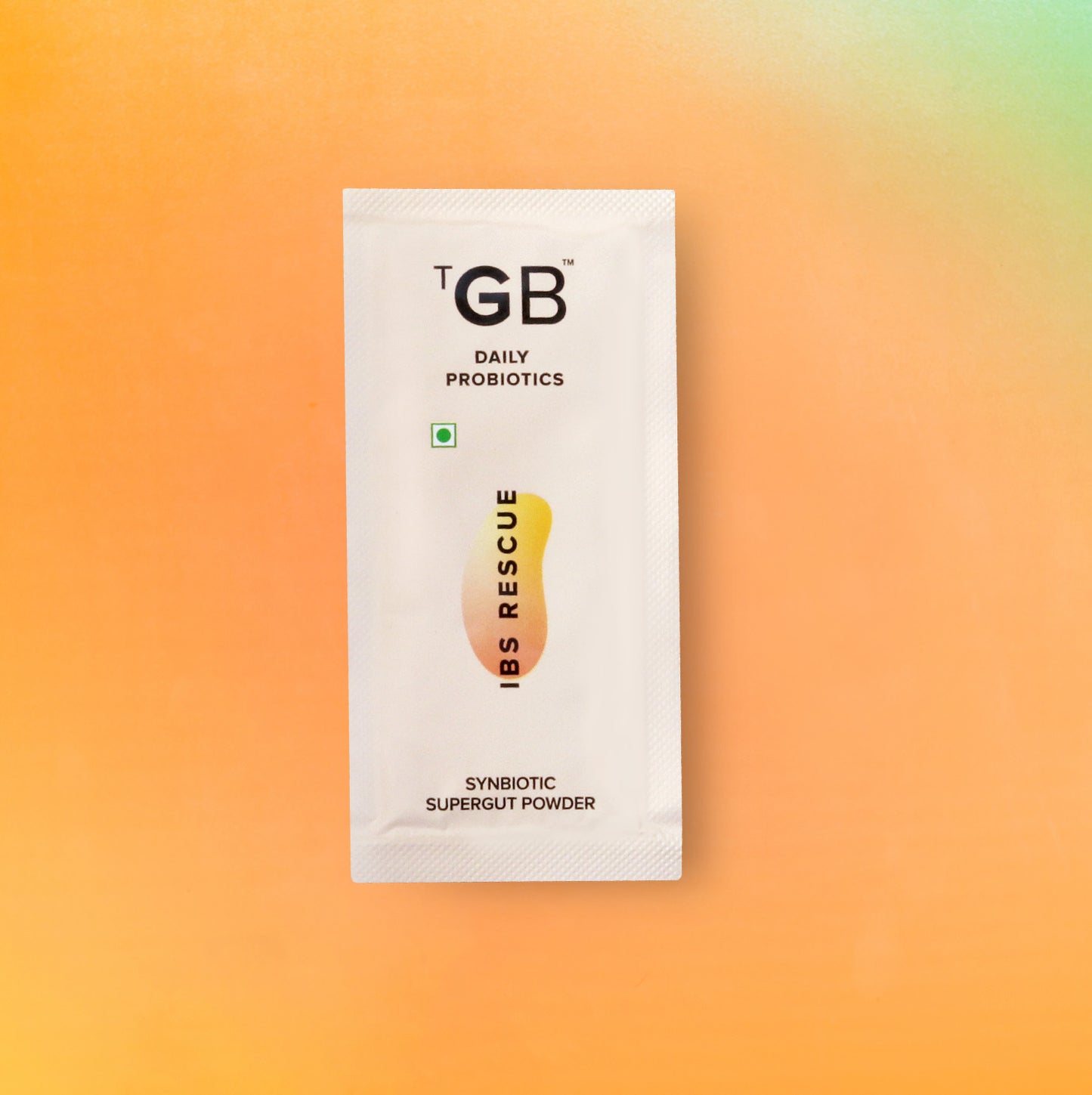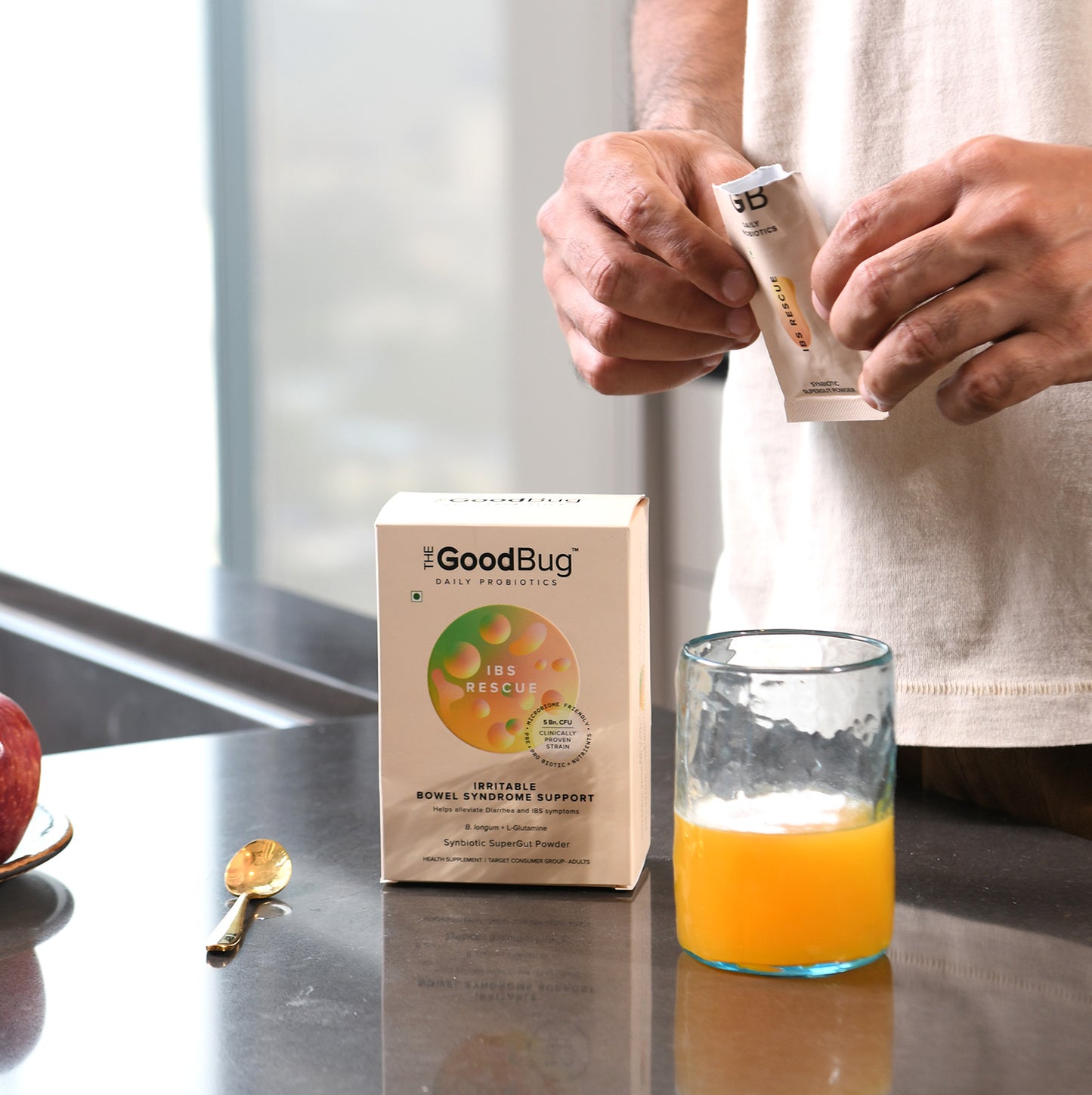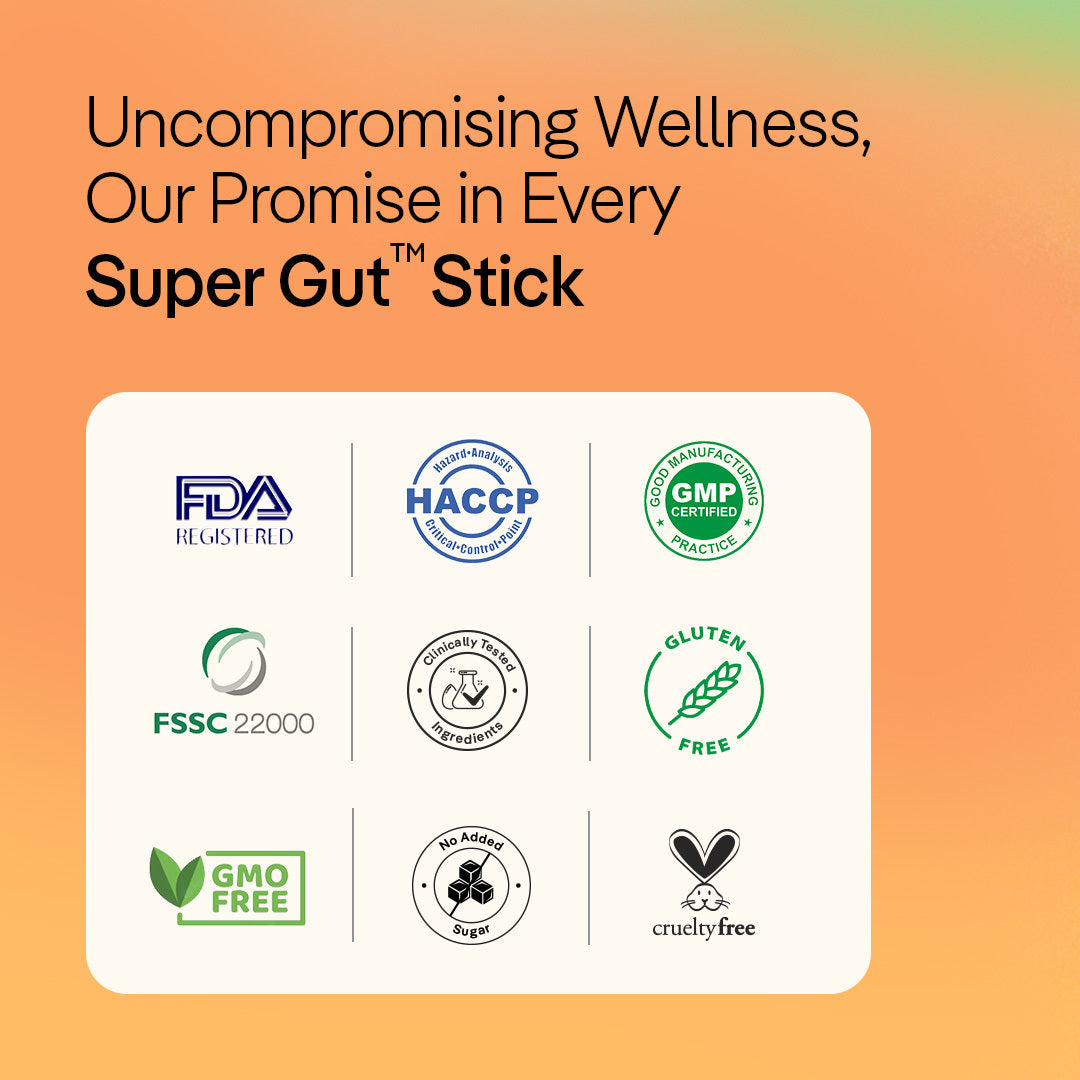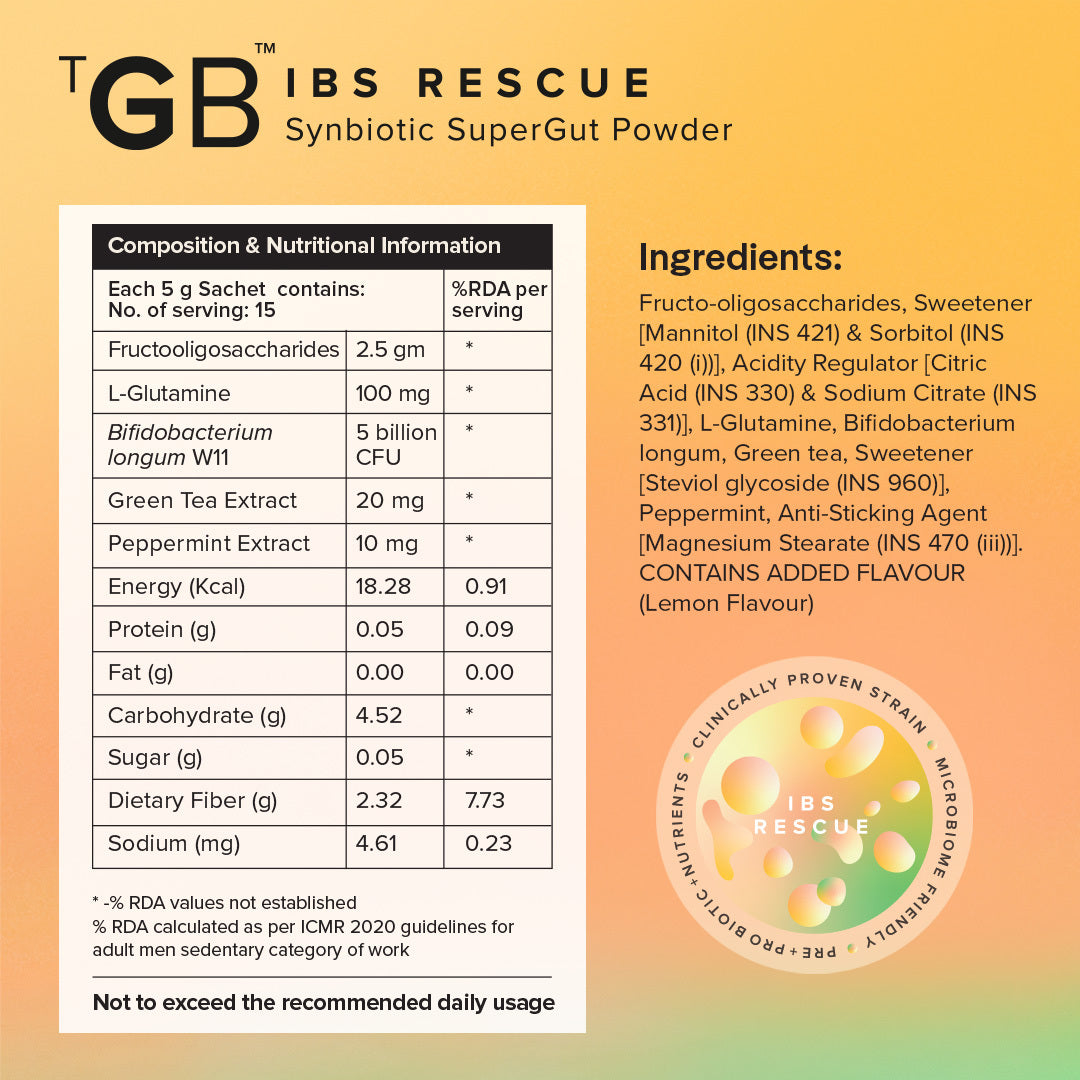 Uncompromising Wellness, Our Promise in Every Super Gut Stick
Please note, based on recent clinical studies, we recommend to consume our product after meals. Although you could consume it on an empty stomach, we've seen better efficacy when had after meals. We're updating the information across all platforms and product packaging.
It All Begins With A Happy Gut.
A Daily Dose Of Good Bugs.
It All Begins With A Happy Gut.
A Daily Dose Of Good Bugs.
It All Begins With A Happy Gut.
A Daily Dose Of Good Bugs.
Is IBS Rescue for me?
You'll find this is right for you if you Have been diagnosed with IBS Experience abdominal pain, bloating, and urgency Get constipation or loose motions, especially when stressed Need to strengthen your gut.
How Probiotic for IBS works?
Good bugs settle down and improve digestion and gut flora.
The gut lining strengthens. Numbers of bad bacteria are controlled.
Nutrient absorption increases. Gut microbiome is healthy.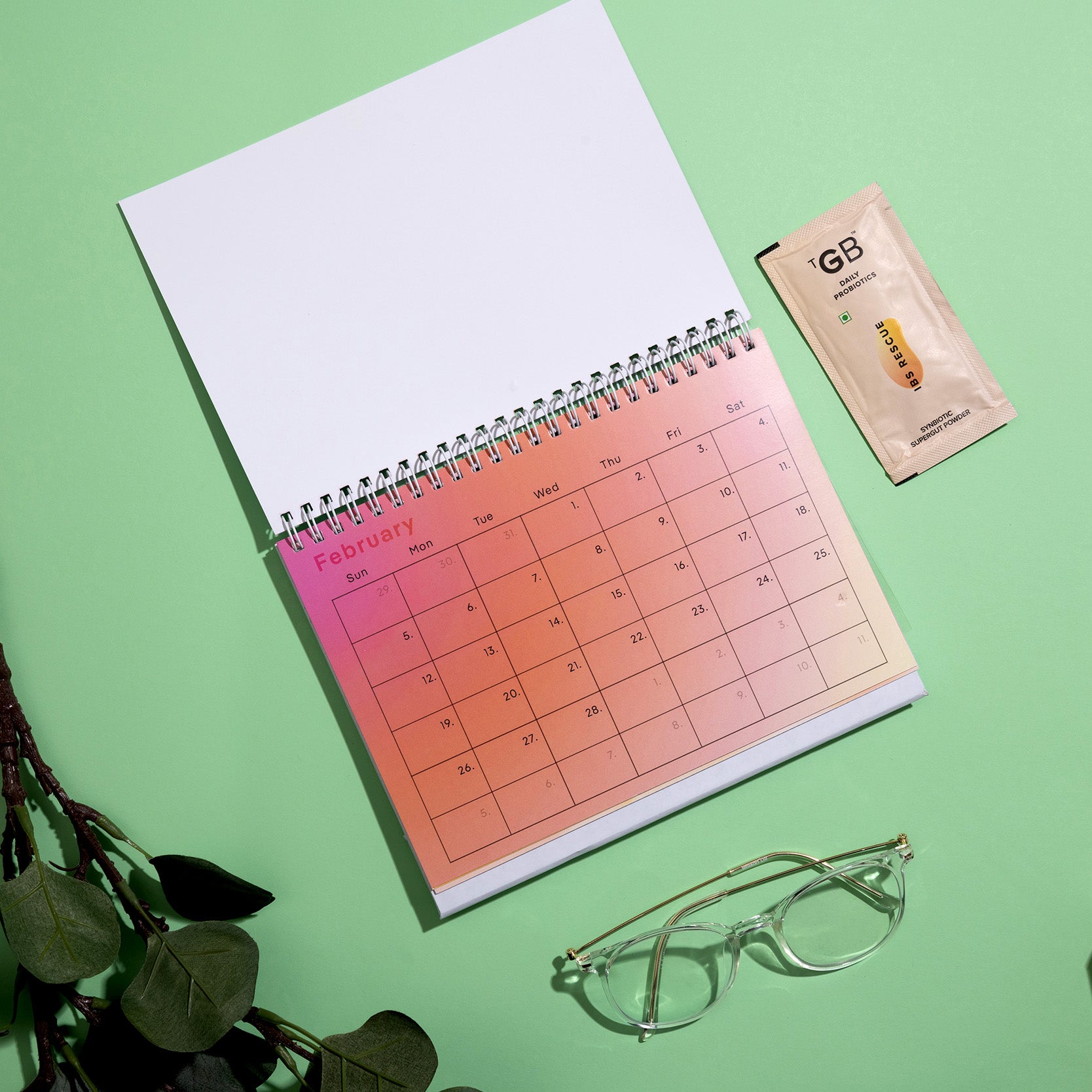 The results are out
Hundreds of people are rewriting their gut story with trillions of bacteria, you can too. No matter your age, gender or wellbeing goals, there's a good bug for you.
100% EFFECTIVE
I was suffering from IBS from past 11 months and gone through so many medications but there was no relief for me , but after trying 15 days pack of IBS rescue , I notice so much relief and sudden changes just within a week , my abdominal pain is gone and my bowel movement is improving , it's such an amazing product to use and 100% effective.
IBS RESCREW
I WAS FACING VERY BADLY IBS PROBLEM AFTER STARTED GOOD BUG ITS IMPROVING... STILL TIME TO GO.. BUT SURELY I AM FEELING CHANGES IN MY MOTION ROUTINE. IMPROOVING..
Satisfied!
IBS Relieves is too good. No more unpredictable bathroom trips.
Game-Changing Relief
This product has become my go to support for my IBS. Mera digestion ka problem bahot control hua hai. Would recommend this product.
IBS issue.
I was having a severe IBS constipation problem, due to which I had to follow a strict diet. If I ate anything other than my diet, I used to get severe cramps in my back and lower abdomen, and the pain used to pass to my thighs and legs, making my condition worse and me extremely weak. Would suffer from severe constipation, which used to add to my stress. I took homoeopathic medicine for three years, but nothing worked. After taking IBS Rescue only for twelve days, I could see changes. I no longer had to go through that severe pain and could feel energetic. Though my constipation problem has not been solved, maybe after continuing for months I could see those changes. Thanks to Almighty and GoodBug.
Have a question? We are here to help.
Every gut is different and every question is special. Solve your queries with us
Can probiotics cure IBS?
Probiotics have been found to provide relief from several symptoms of IBS, like constipation, bloating and abdominal pain. This synbiotic powder will relax your muscles, regulate your bowel movements, and improve overall digestion.
How long should I take this for complete relief from IBS?
You should take the IBS Rescue sachets for at least 6-8 weeks to experience significant relief from IBS symptoms. It will also improve your overall digestion and gut health.
Can I take more than 1 sachet in a day?
No, you should stick to the recommendation of one sachet daily. To feel better faster, opt for a light diet and exercise along with the powder. Though there are no side effects if you consume more than one sachet a day by mistake.
How should I take IBS Rescue?
You can mix the lemon-flavoured powder in 200 ml of water and drink it. You can also mix it in cold beverages like juices or smoothies. Do not mix the powder in a hot beverage though as it will kill the probiotics (live bacteria).
Will this product also give me relief from abdominal pain?
Yes, it will. The IBS Rescue SuperGut powder has been formulated with L-Glutamine which will relax your muscles and provide relief from IBS symptoms, including abdominal pain & discomfort.