Complete skin care from within, in a gulp. Lactobacillus Plantarum probiotic is known to revitalise your skin and hel...
See More
Suitable for

UV damaged skin

Pigmentation

Hair fall
When to Consume

Once a day
30 mins after a meal
Easy Returns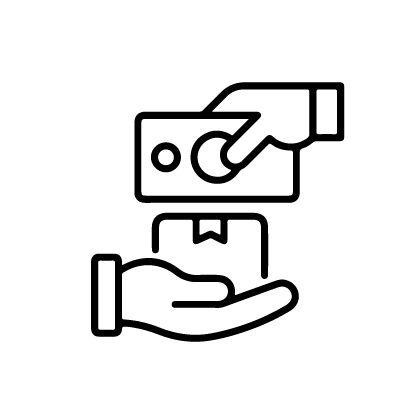 COD Available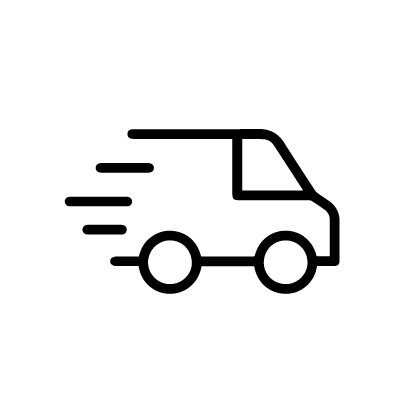 Fast Delivery
View full details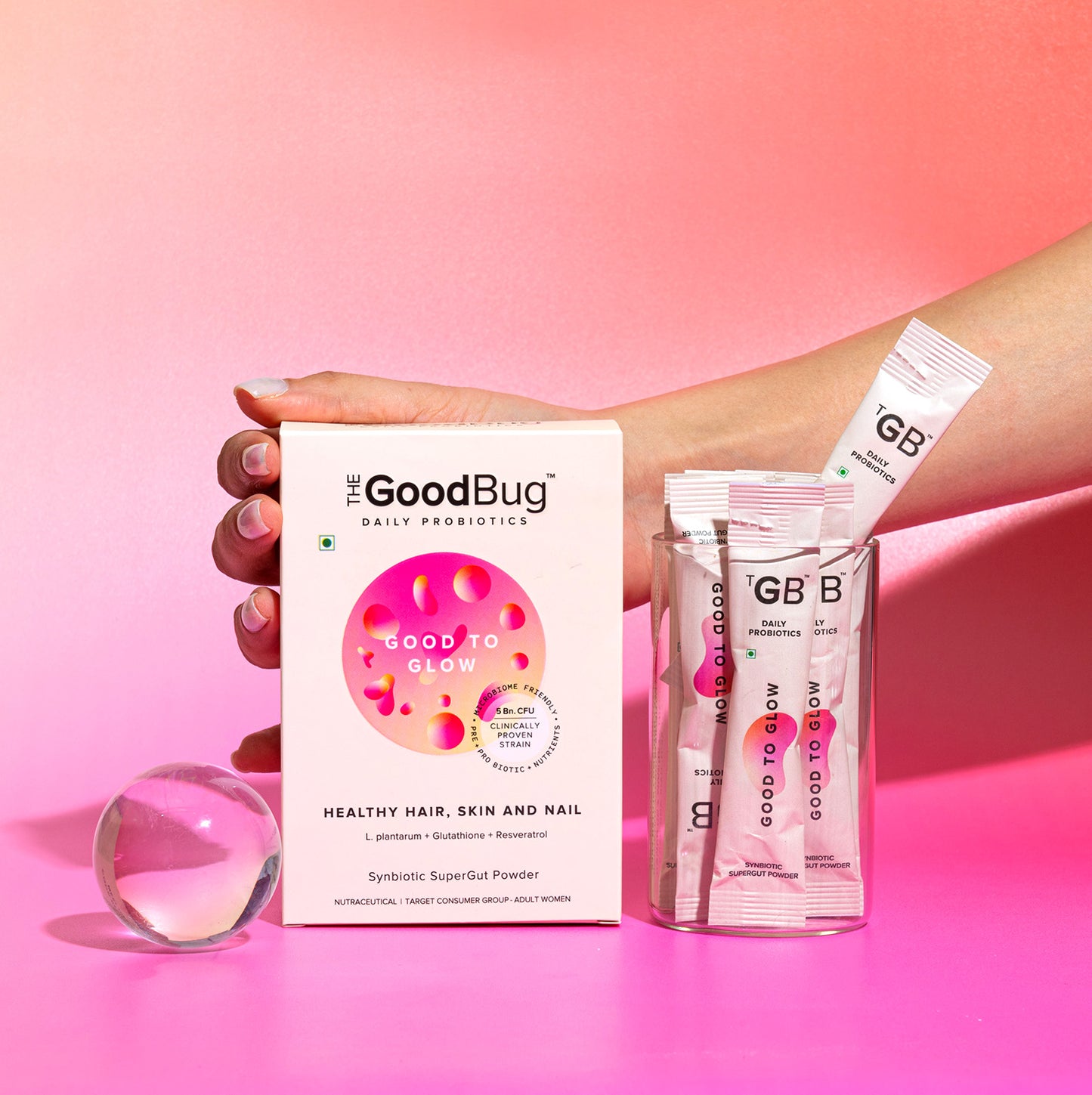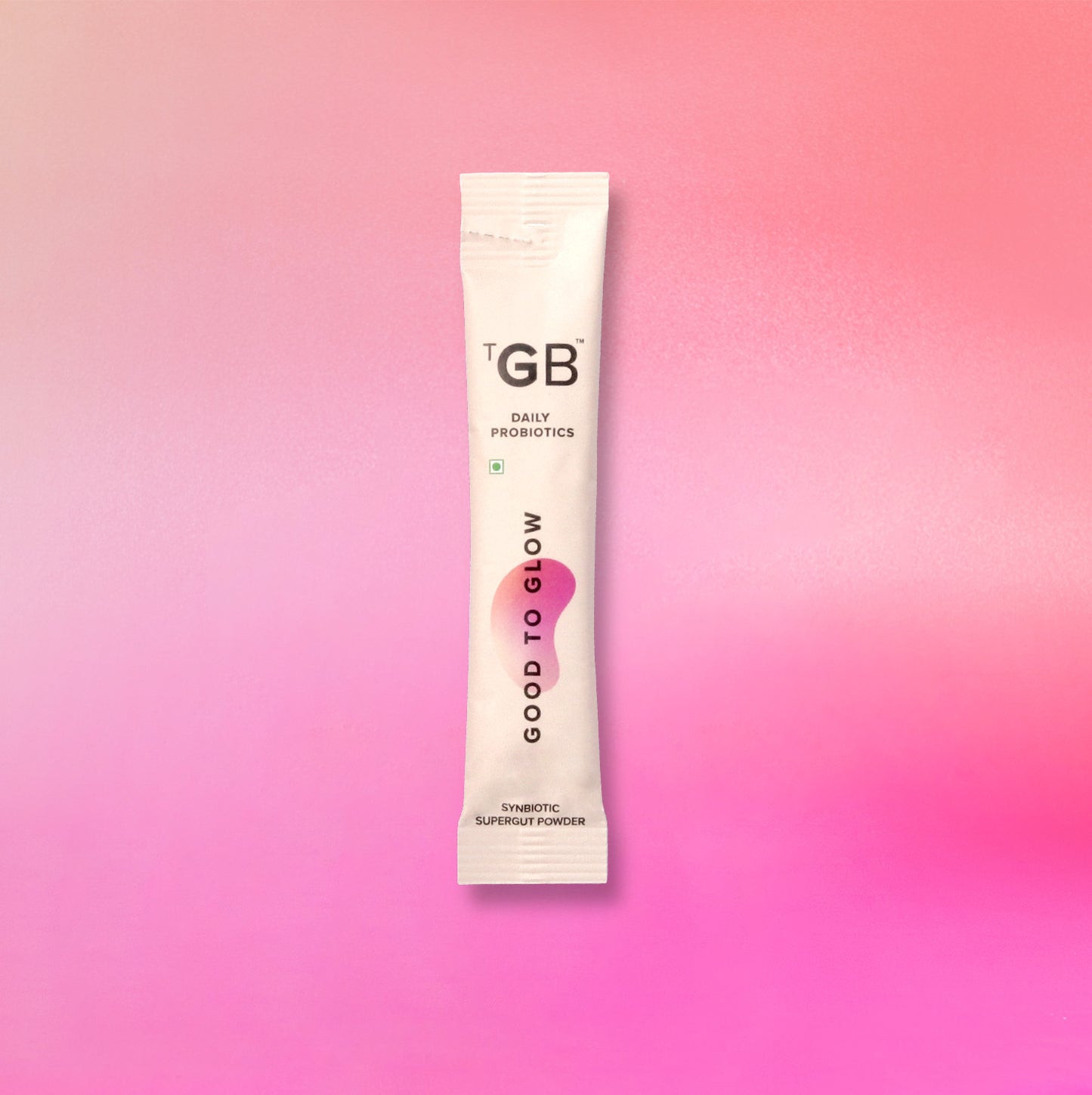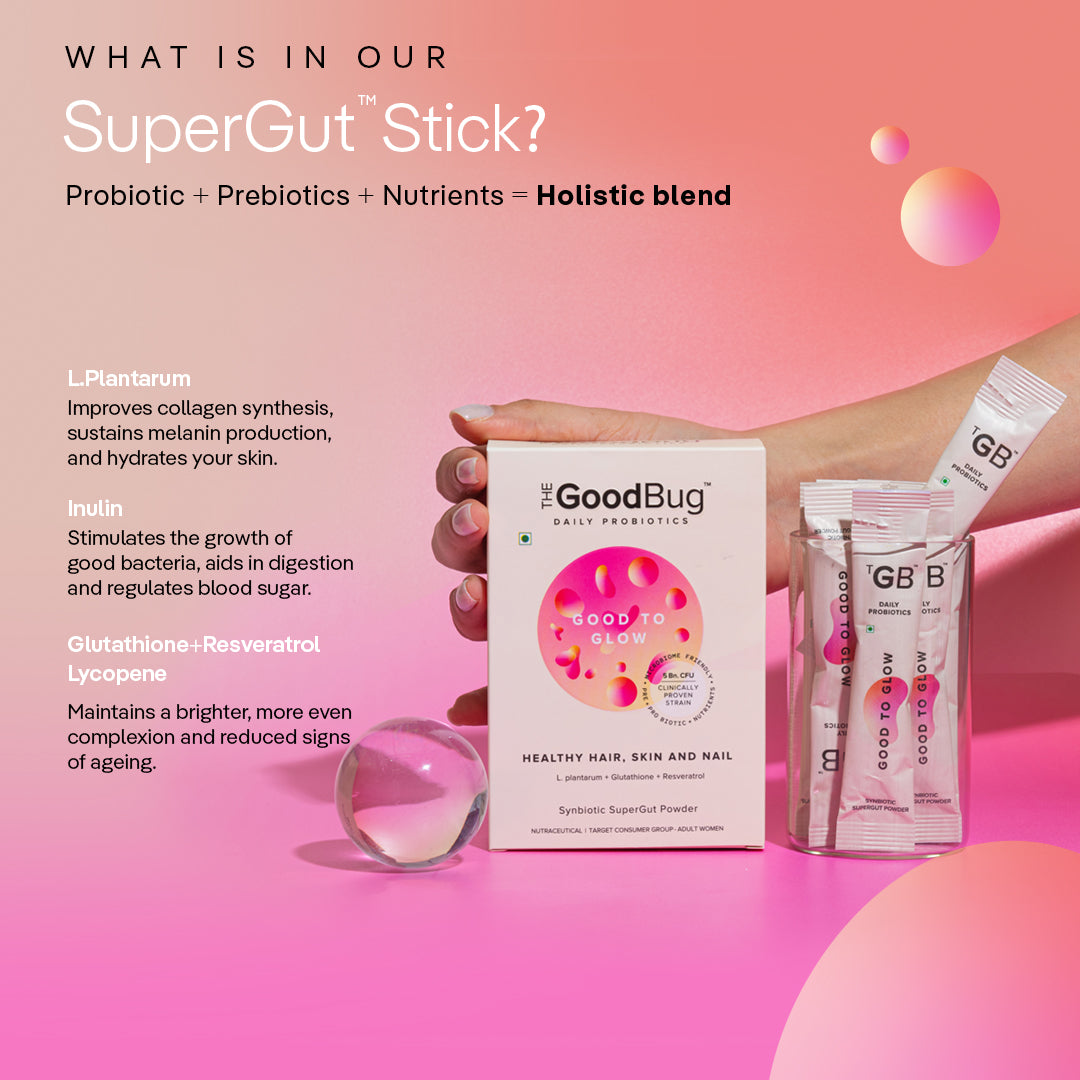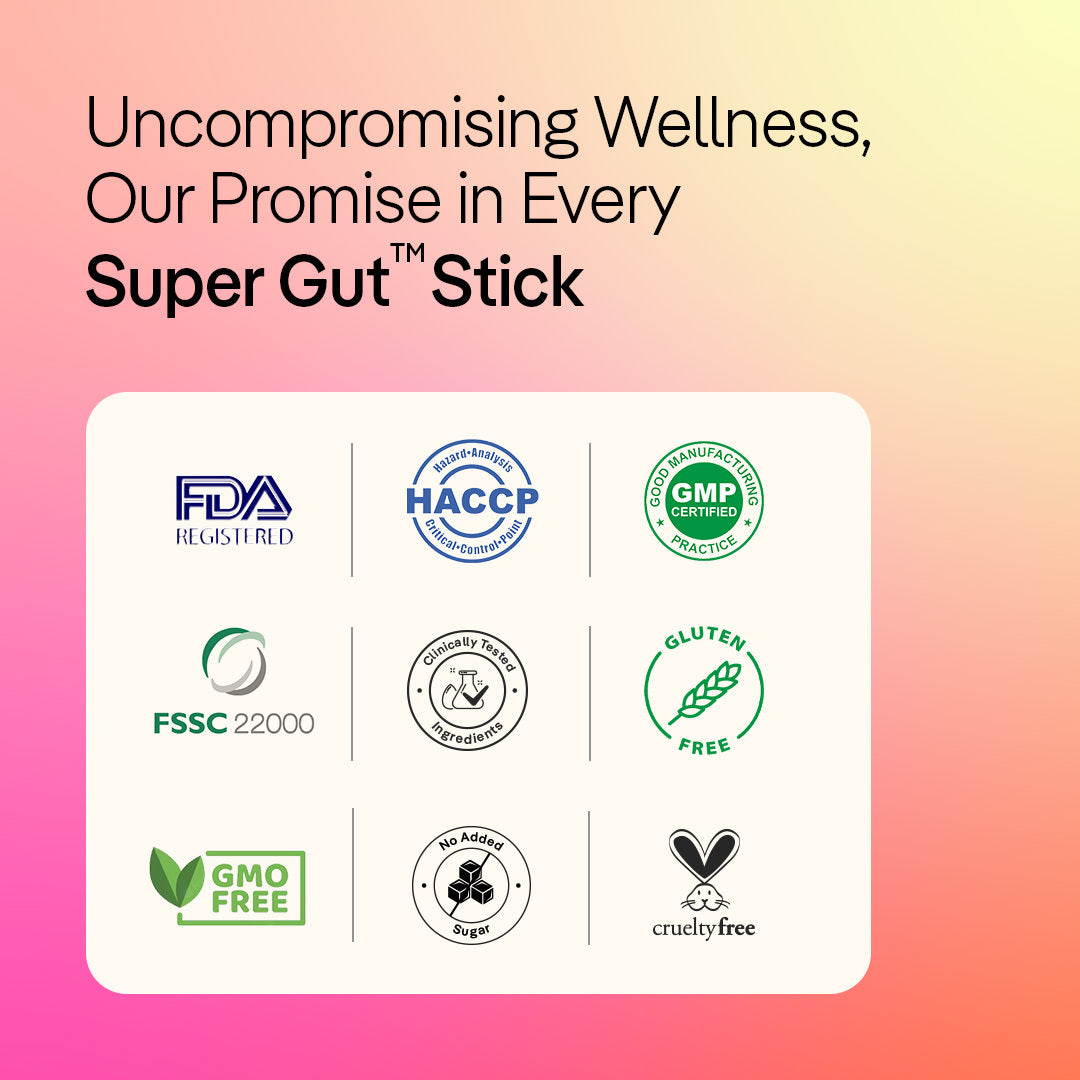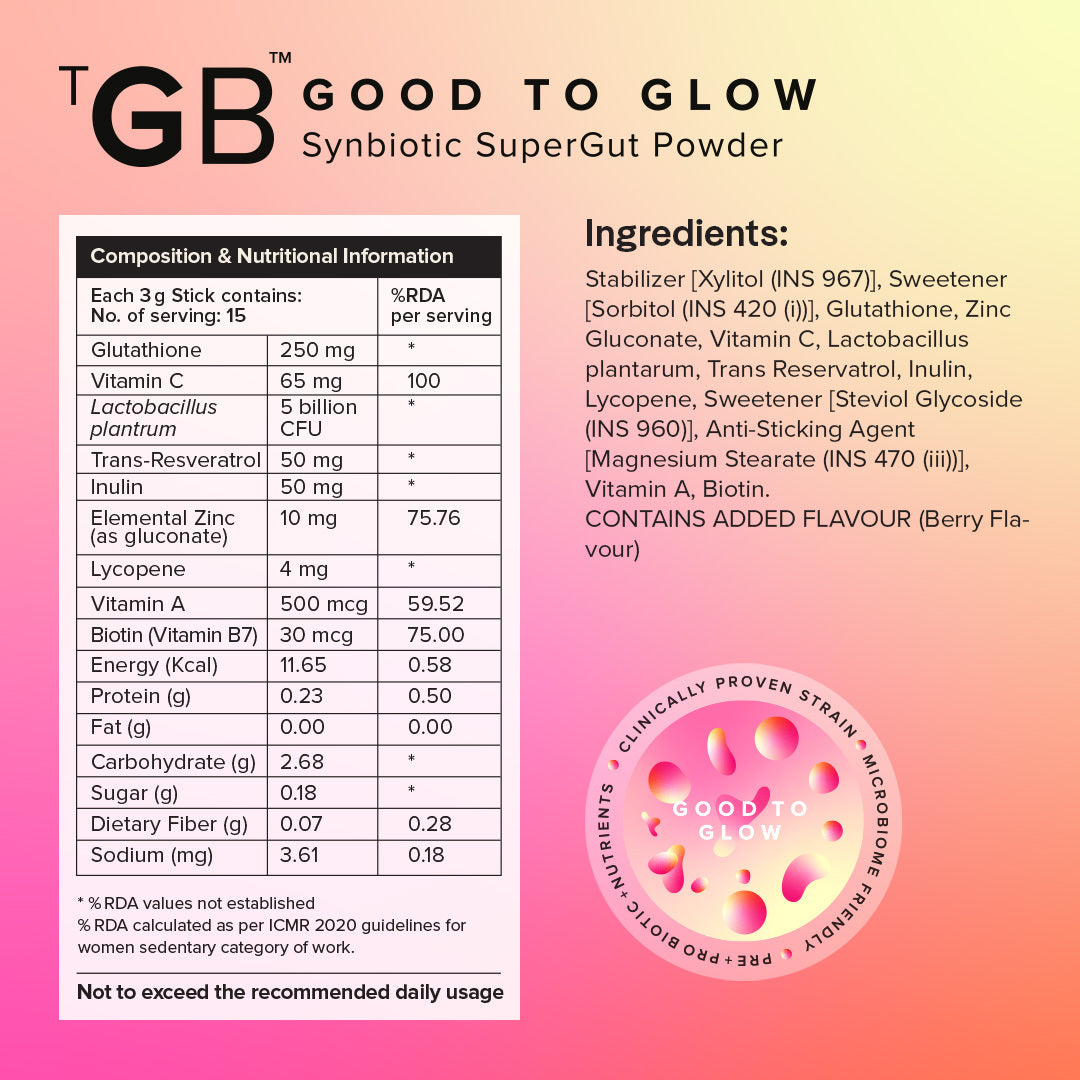 Uncompromising Wellness, Our Promise in Every Super Gut Stick
It All Begins With A Happy Gut.
A Daily Dose Of Good Bugs.
It All Begins With A Happy Gut.
A Daily Dose Of Good Bugs.
It All Begins With A Happy Gut.
A Daily Dose Of Good Bugs.
Is Good to Glow for me?
This is the right synbiotic for you if you: Need to rejuvenate and hydrate your skin, want it to look bright and supple, have blemishes and dark spots, want healthier skin, hair and nails.
How it Keeps Skin, Nails and Hairs Healthy?
Good bugs form colonies. Antioxidants plump up the skin
Bacterial balance starts correcting. Collagen production is boosted.
Nutrition levels are higher. Damaged skin is healed.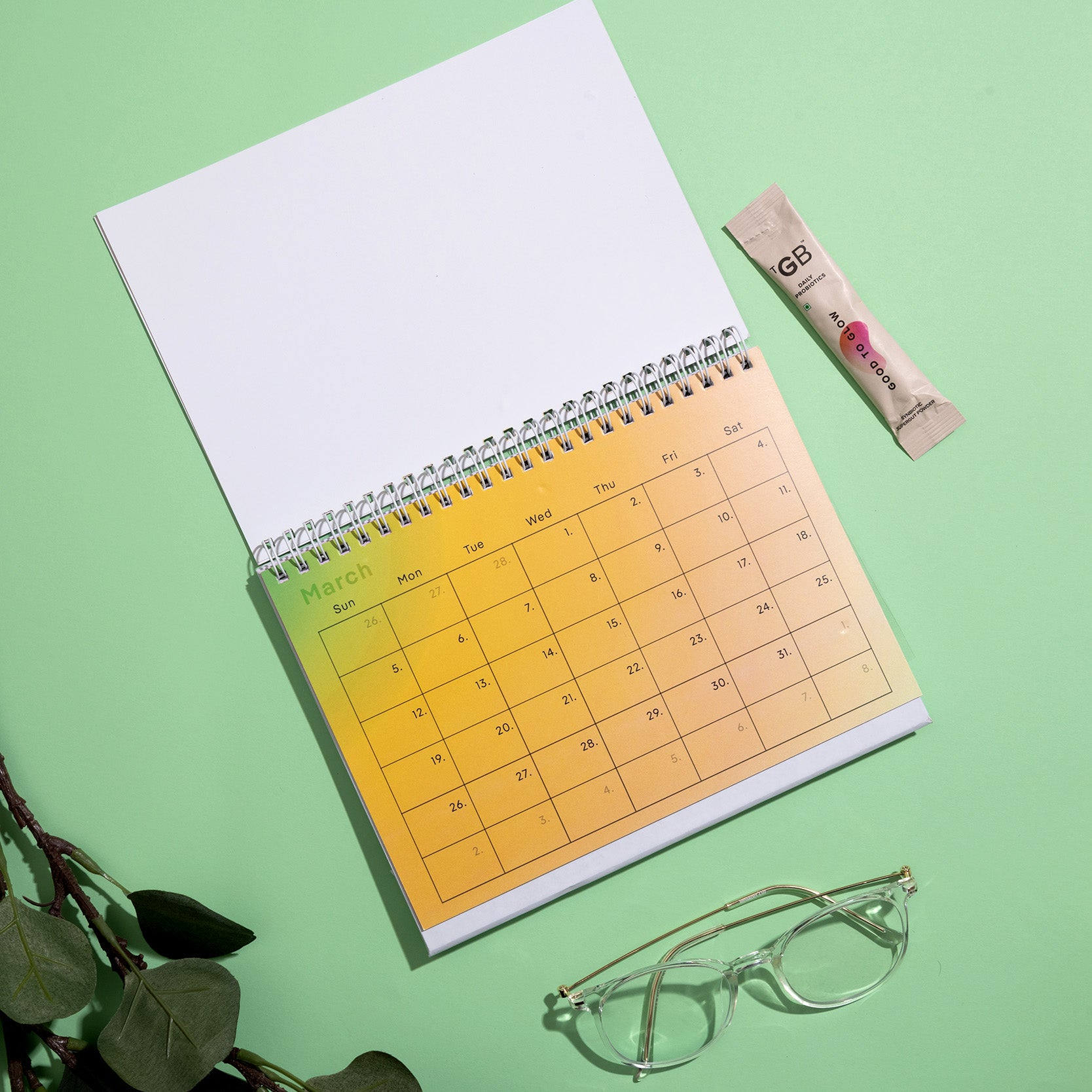 Proof that it works
Lactobacillus Plantarum

A probiotic that improves collagen synthesis and the condition of your skin. It sustains melanin production, which helps protect your skin from UV rays. It also soothes skin that is irritated or feels dry and tight.

View Source

Inulin

A plant-based fibre that's a good source of energy. It stimulates the growth of the good bugs, and helps in digestion and controlling your blood sugar.

View Source

Glutathione

A naturally-occurring antioxidant that is produced by the liver. It has anti-ageing properties and can help you maintain a brighter, more even complexion.

View Source

Vitamin C

A vitamin that boosts collagen production in your skin. Collagen production naturally declines with age. Vitamin C can help raise its levels, and prevent your skin from sagging.
The results are out
Hundreds of people are rewriting their gut story with trillions of bacteria, you can too. No matter your age, gender or wellbeing goals, there's a good bug for you.
amazing results!
I started using this product last month and within a month of using it, people started telling me that my skin is glowing like anything. I could easily attribute the glow to this product and told them about it. They also have bought it seeing actual results
Decent product
I cannot say about difference on my skin or hair, but my gut have been really happy and it has been able to tolerate spicy foods much better now. Maybe skin changes will happen after sometime as it's only been 20 days since I have been taking it
Happy with this
Hair fall mere liye ek serious problem tha but after using this product i do notice a change. Hair fall has not completely stopped but it has reduced a lot
Good glow
Good to glow has decreased my pigmentation. My skin looks good now
Dryness reduced
Good to Glow reduced my dryness issues, leaving me with healthy skin.
Have a question? We are here to help.
Every gut is different and every question is special. Solve your queries with us
Who can take Good To Glow?
Anyone who is more than 18 years of age can safely use our powder, to improve the health of their hair, skin and nails.
What is Glutathione? Why is it good for you?
Glutathione is an antioxidant produced in cells. It is often referred to as the 'master antioxidant' because it checks inflammatory changes and oversees other antioxidants, like vitamins C and E. Unlike other antioxidants though, glutathione actually targets toxins, combines with them, and helps your body flush them out. Research has also found glutathione to reduce melanin (a skin pigment) and brighten up your skin.
What is the Gut-Skin Axis?
Several studies have linked healthy skin to a healthy gut. Scientists have found connections between gut health and skin disorders such as eczema, acne and rosacea. Your skin is often the first to show symptoms of a problem in the gut, be it digestive issues, inflammation or leaky gut.
What is the connection between probiotics and skin health?
Probiotics can aid in the prevention and treatment of many common skin disorders. These include acne, eczema, atopic dermatitis, allergic skin inflammation, and skin hypersensitivity. They can also help heal wounds and UV-induced skin damage. Research suggests that some probiotics can also balance the skin's pH and protect against free radical damage.
How long do I have to use this powder to see results? When can I discontinue use?
Skin cells regenerate every 28 days. So you should start seeing visible results within four weeks of taking this SuperGut powder, and following a healthy diet and lifestyle. With consistent use and patience (and kindness towards yourself!) you will notice your skin soon becomes much healthier. Once you've achieved your skin goals, and have your lifestyle and diet set to support its health, you can discontinue this probiotic if you want.