" its 30% Exercise, 70% Diet , 100% Gut "
Get relief from loose motions caused by various factors with our Diarrhea Support Super Gut formula. This convenient ...
See More
Restores balance in the gut
Relieves diarrhea and cramps
Promotes nutrient absorption
Stops the growth of pathogenic bacteria
products.product.price.regular_price
₹ 399
products.product.price.sale_price
₹ 399
products.product.price.regular_price
products.product.price.unit_price
per
₹ 0
Save 0
Sold out
Easy Returns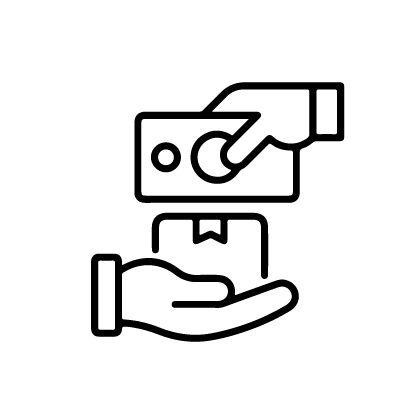 COD Available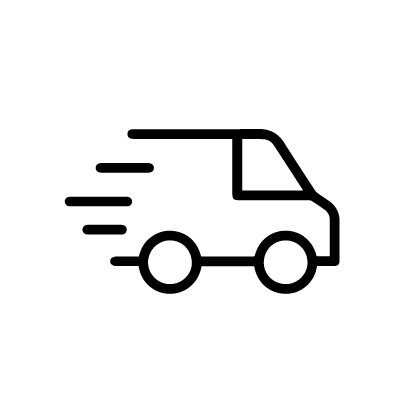 Fast Delivery
View full details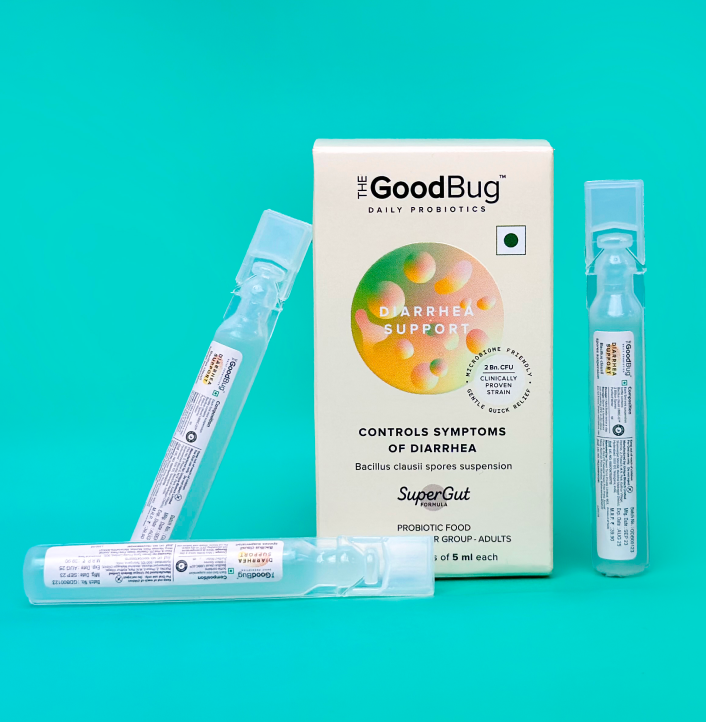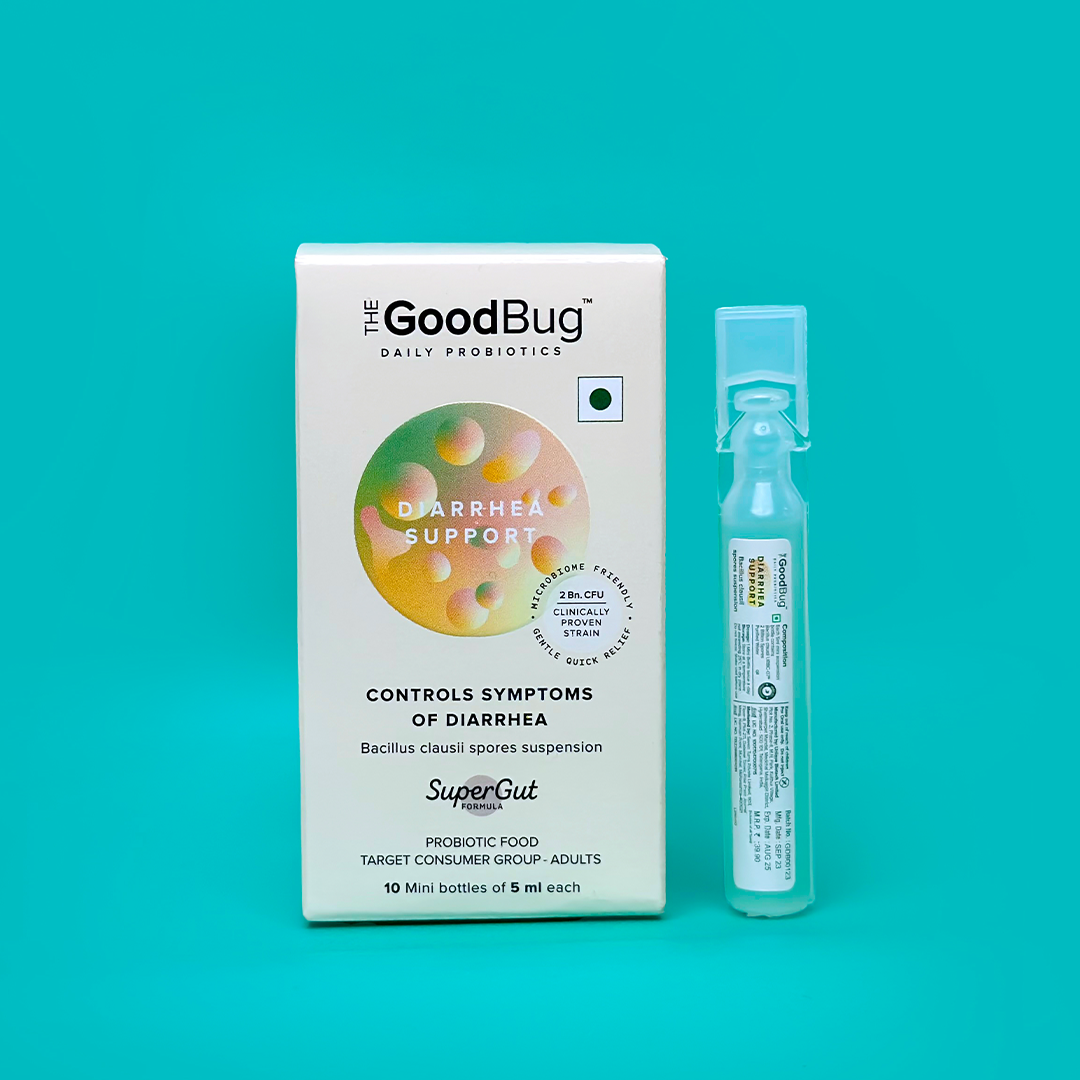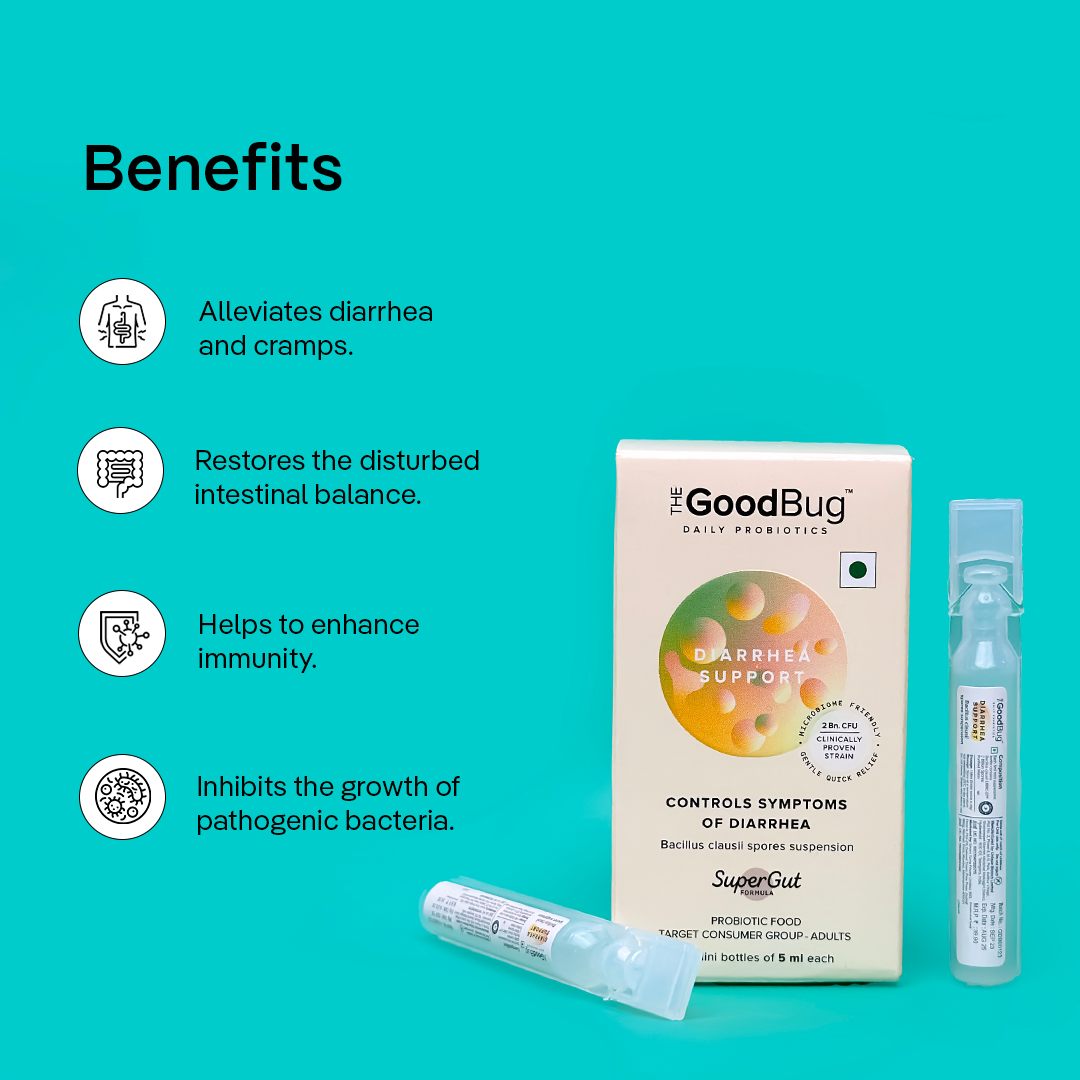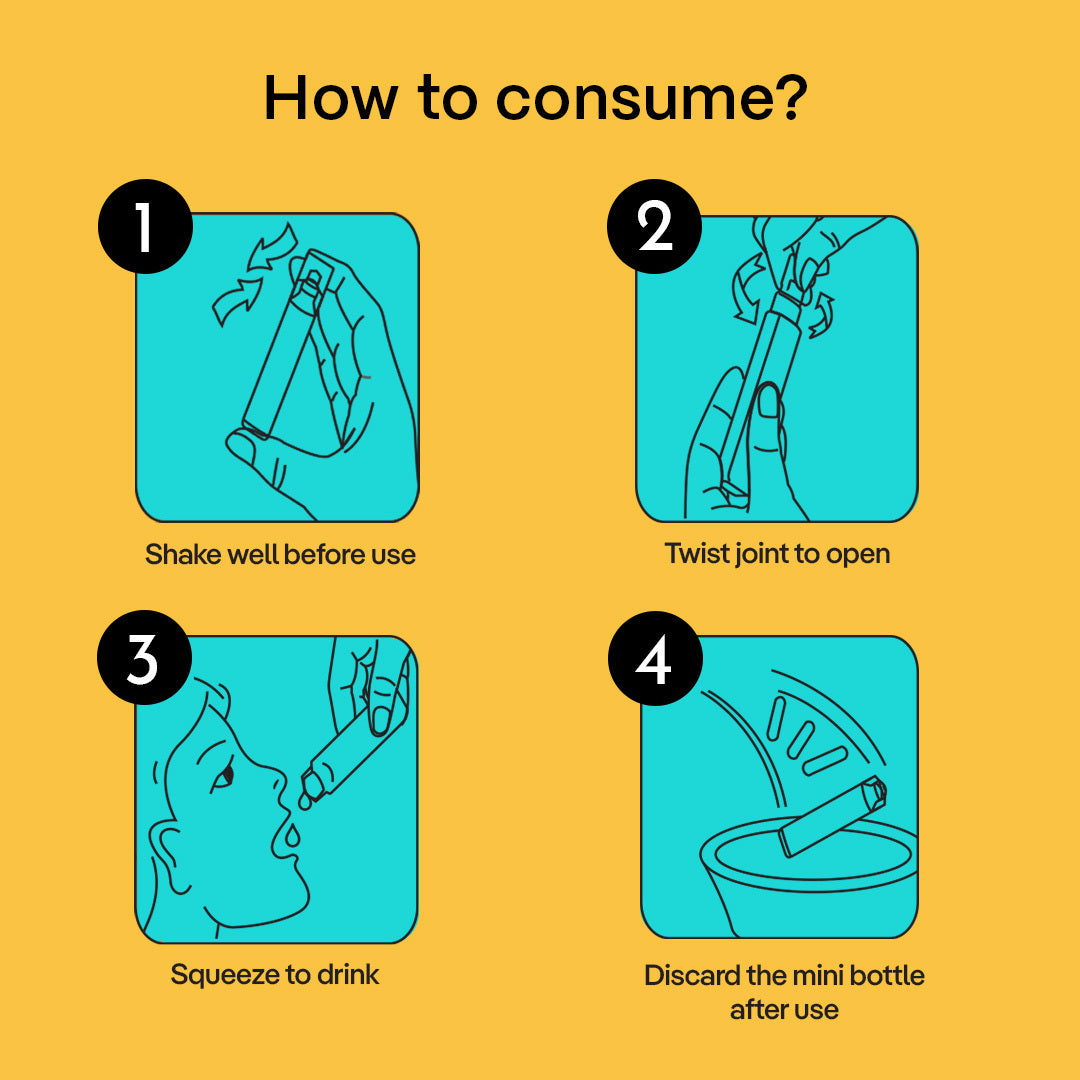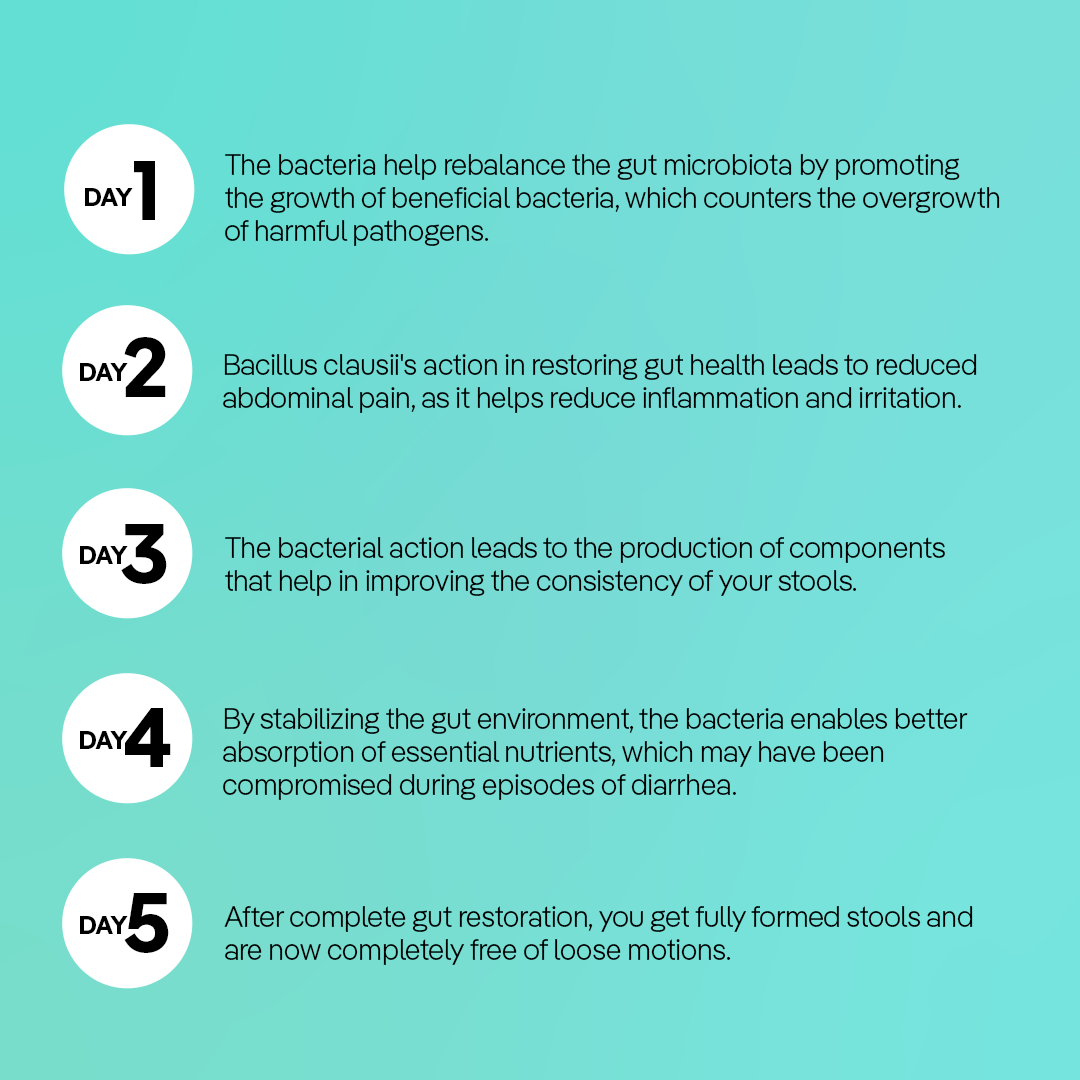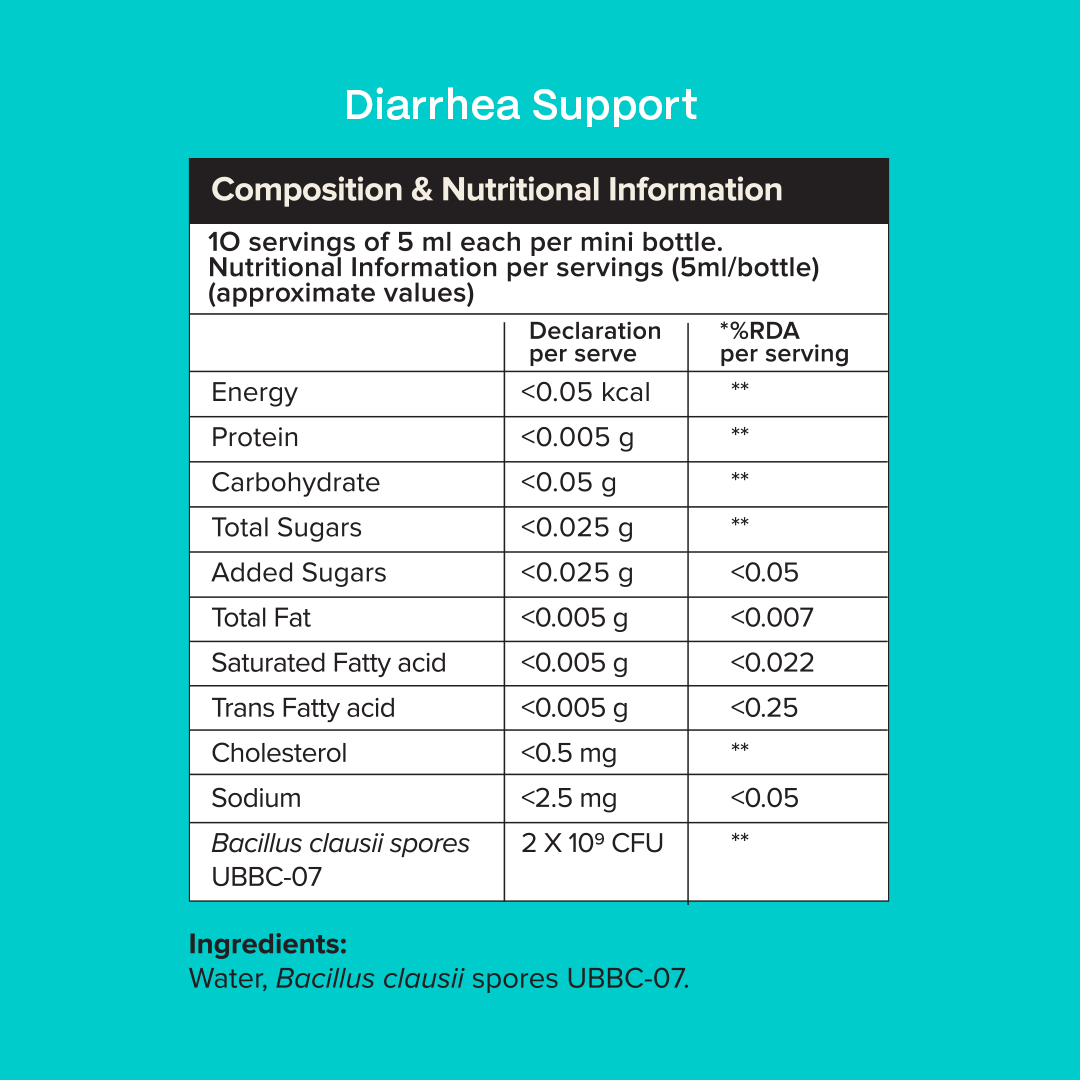 Do you have these symptoms?
Do you have frequent watery stools?
Do you suffer from occasional abdominal pain or cramps?
Do you feel bloated?
Treat the root cause with Diarrhea Support
Disbalance in the microbiome is the root cause of these symptoms. Diarrhea Support contains clinically studied strain Bacillus clausii UBBC-07 which helps restore balance in the gut and relieve symptoms such as diarrhea, bloating, and abdominal pain.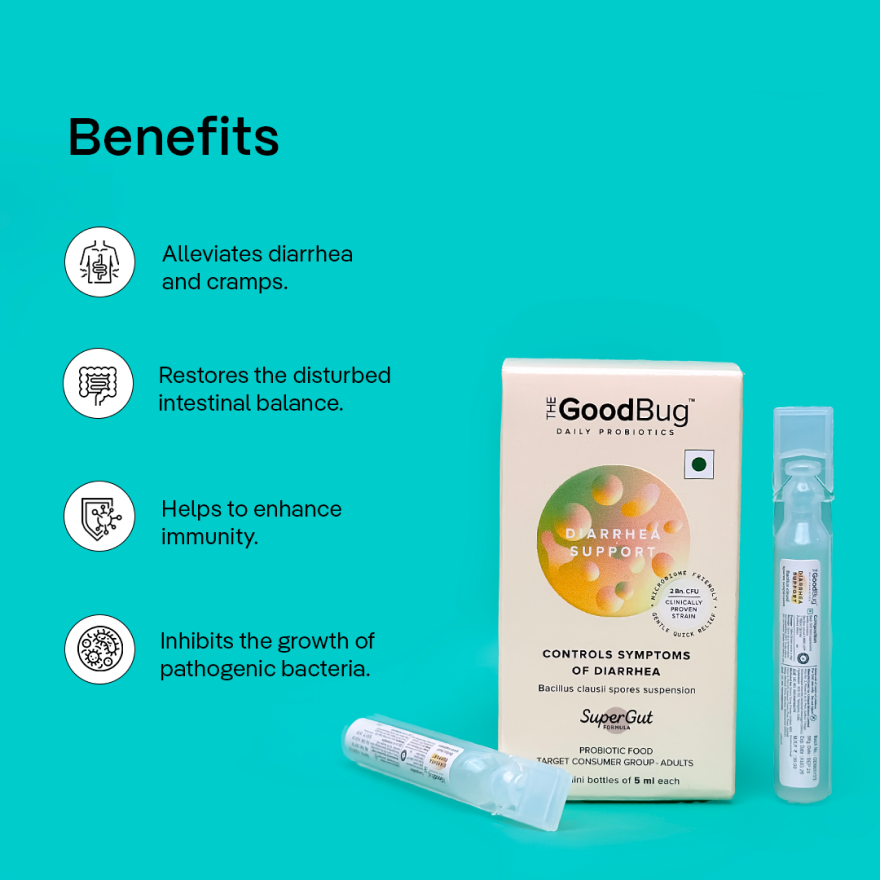 When harmful microorganisms invade our body, they can cause chaos in our internal systems, specifically in the gut. Antibiotics eliminate certain bacteria, which can lead to the multiplication of other harmful ones. Traveling often brings about stress and dietary changes, which may allow pathogenic bacteria and parasites to enter the body through unfamiliar food, water, and surfaces. This disruption in the balance of microorganisms can result in diarrhea.
A clear sign that there is imbalance
Read more
Acute imbalance of gut microbiome during diarrhea can be effectively corrected by the administration of probiotics.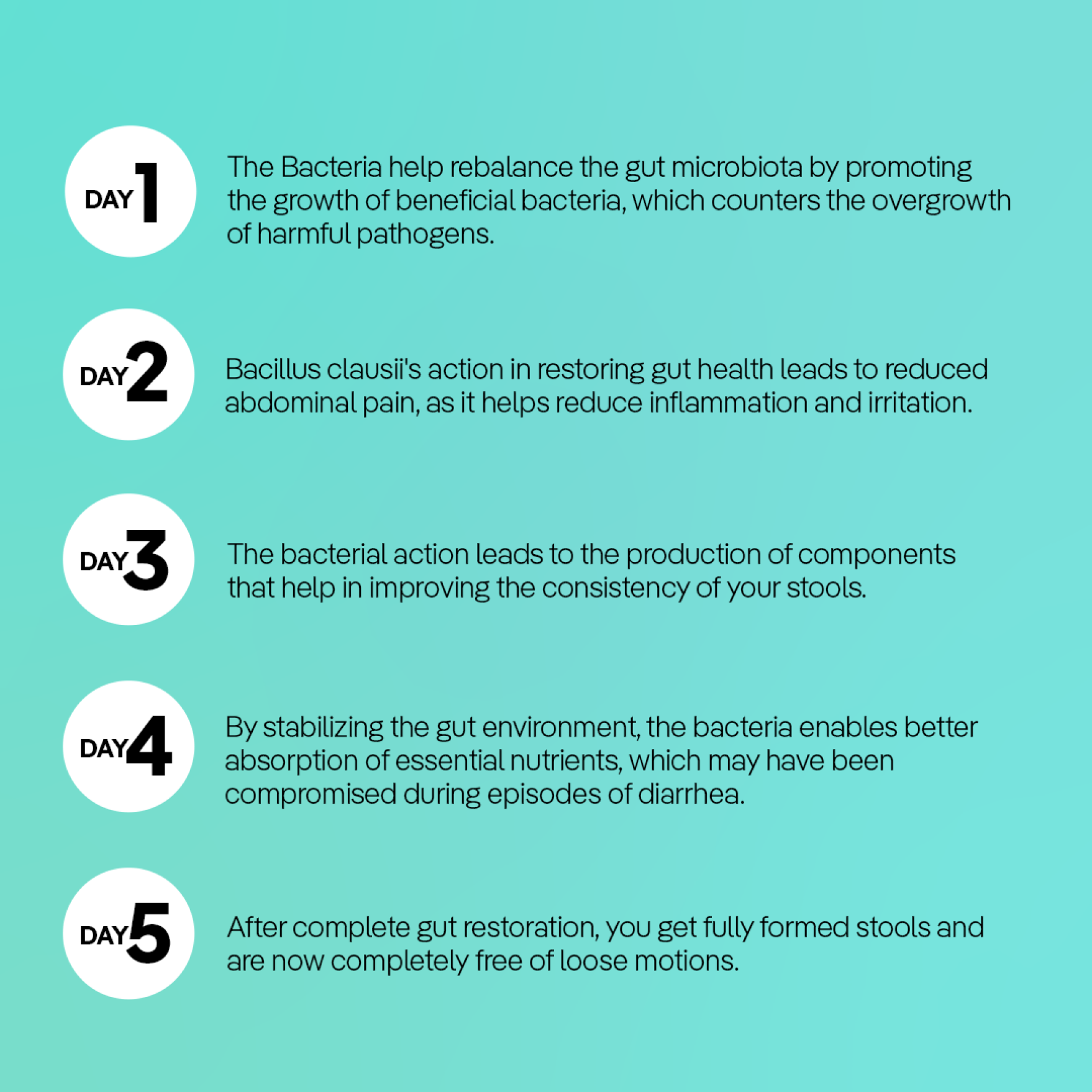 Diarrhea requires special care and probiotics work best when accompanied by healthy diet and lifestyle choices. Here are some reminders:
Stay hydrated:
The most crucial aspect of managing diarrhea is to prevent dehydration. Drink clear fluids like water, oral rehydration solutions, clear broths, coconut water, and herbal teas to replace lost fluids and electrolytes.
Small and frequent meals:
Eat smaller, more frequent meals rather than large, heavy ones. This can be easier on your digestive system.
Avoid dairy & spices:
Dairy products, especially milk, can worsen diarrhea in some people. Avoid milk, cheese, ice cream, spicy, and greasy foods until your symptoms improve.
Add soluble fiber:
Focus on food to get more soluble fiber, try oats and oatmeal, natural apple sauce (no added sugar), lentils, pears, finely ground flaxseeds (not whole), barley, and white rice.
Avoid alcohol and carbonated beverages:
Alcoholic drinks, colas, and caffeinated beverages can irritate your gut and hence should be avoided.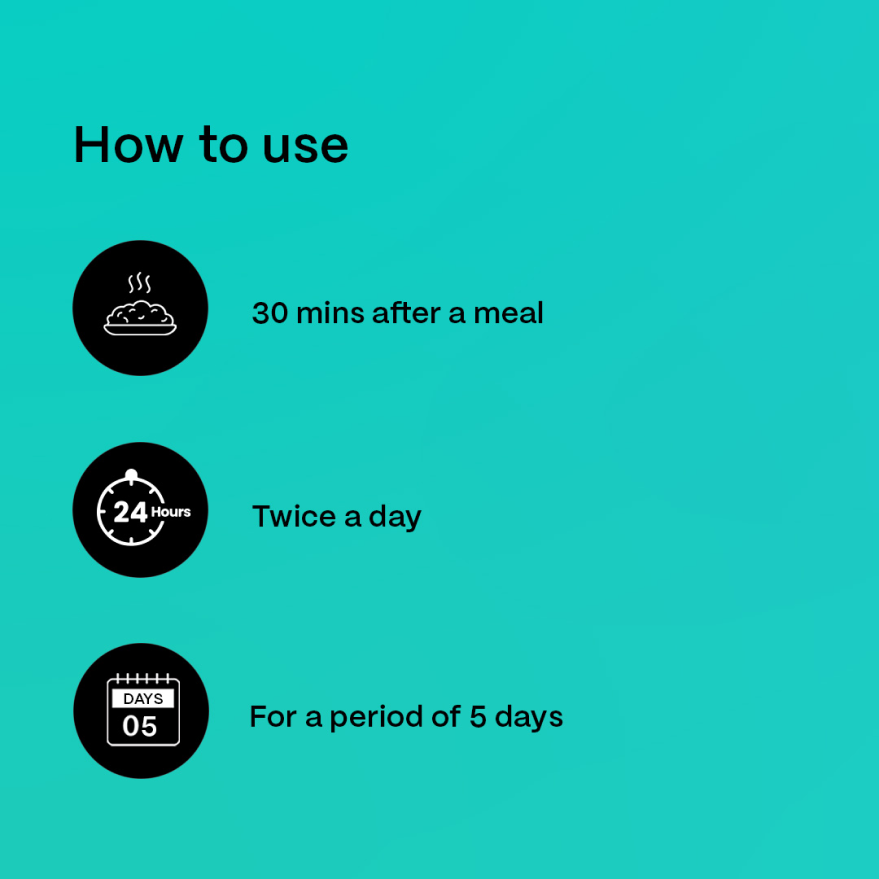 Still Need Help ??
Book a Free Consultation with our expert nutritionist team.
BOOK NOW
Bacillus clausii UBBC-07
Bacillus clausii produces antimicrobial substances that act against pathogens and prevent them from replicating. Bacillus clausii multiplies exponentially promoting the regeneration of the intestinal flora, and stimulates the immune defense mechanisms directed against pathogenic bacteria. It helps restore the balance of disturbed intestinal flora and supports intestinal/gastrointestinal health. It also provides gentle relief from diarrhea and its associated symptoms, and maintains the normal balance of gut microflora.
A clear sign that there is imbalance in certain species in your microbiome and the digestive process in not in great shape. This imbalance could have occurred over a period of time due to various factors including poor diet, high sugar levels, antibiotics, stress or even genetics.
Proof that It Works!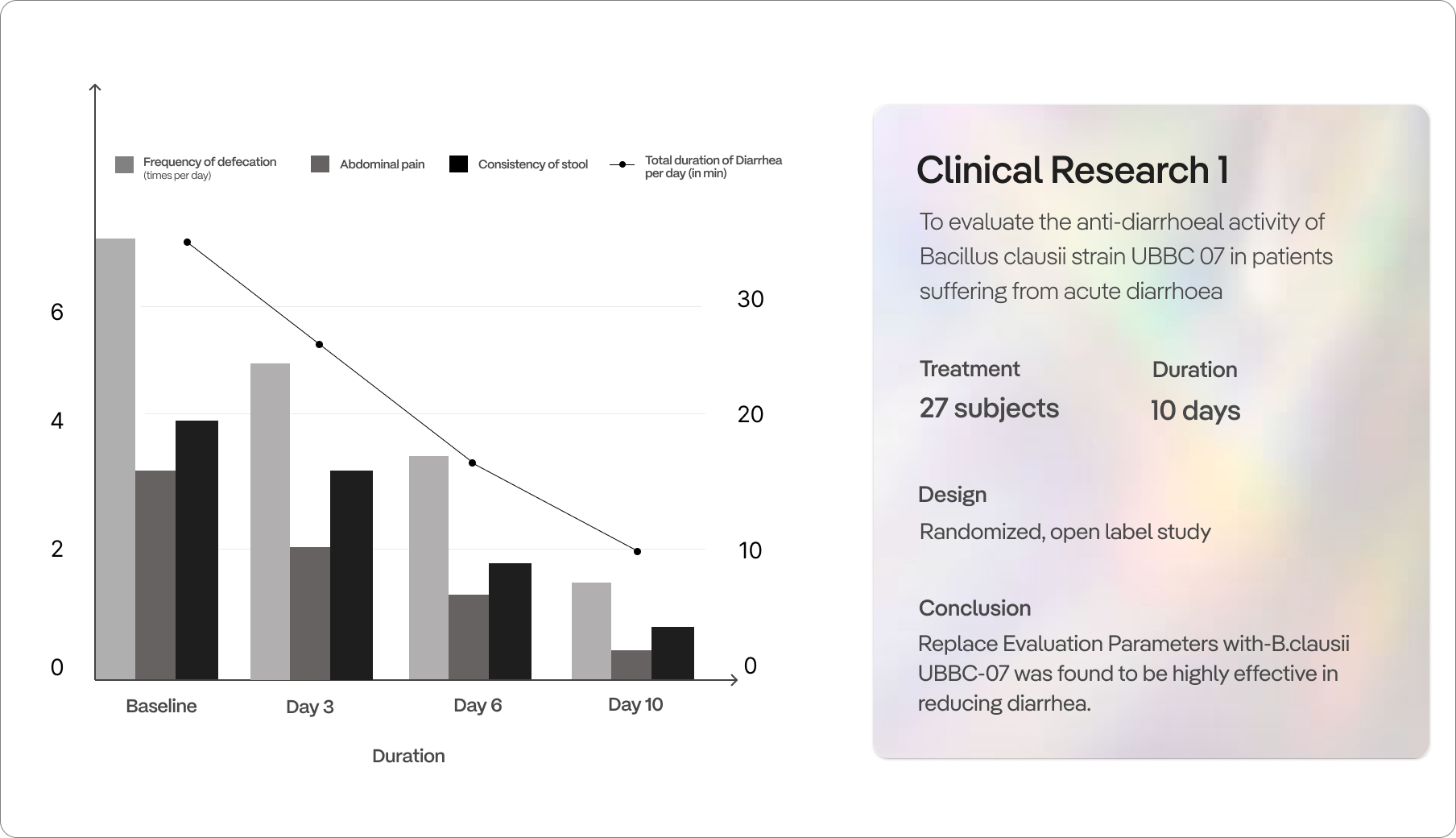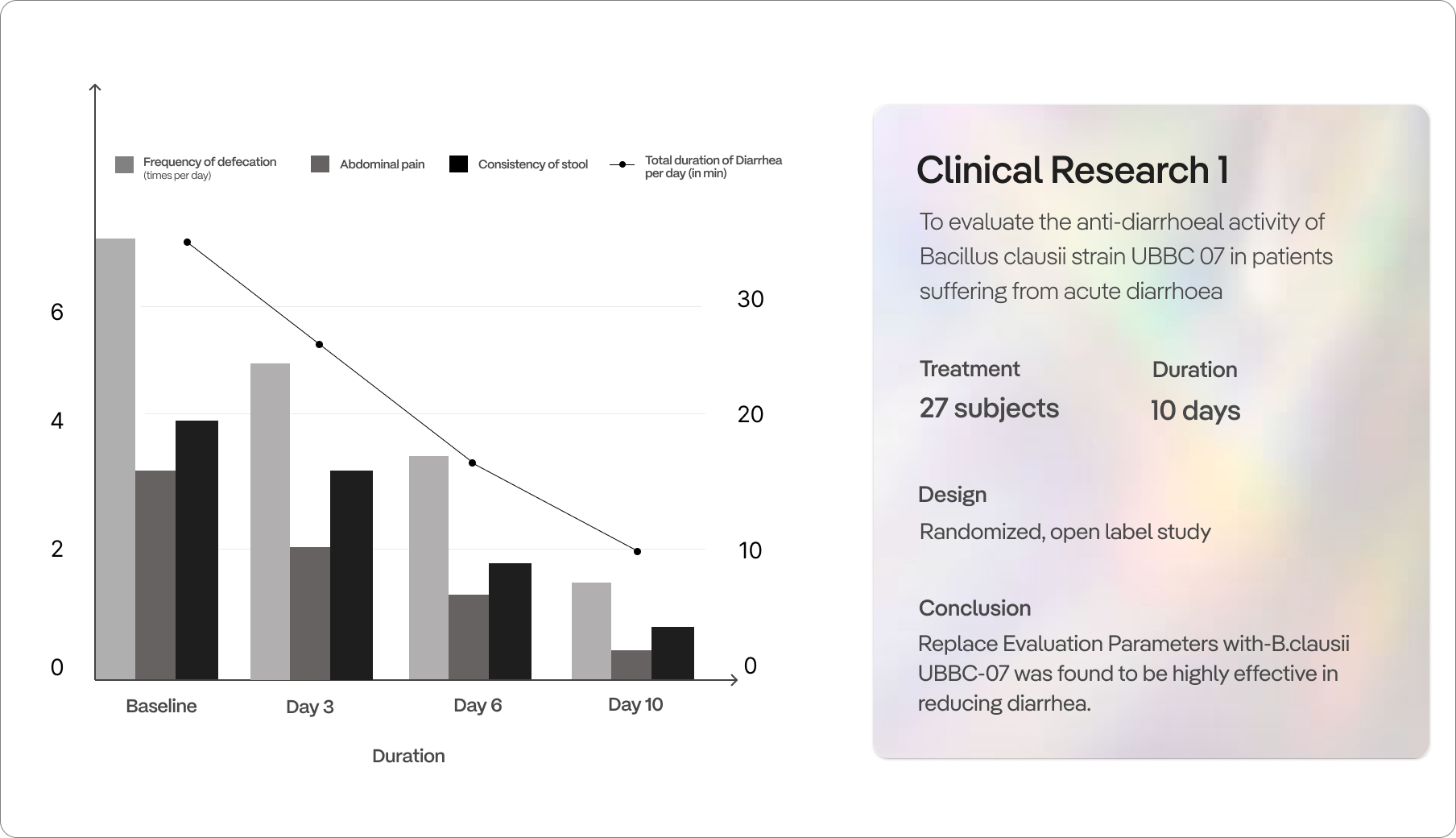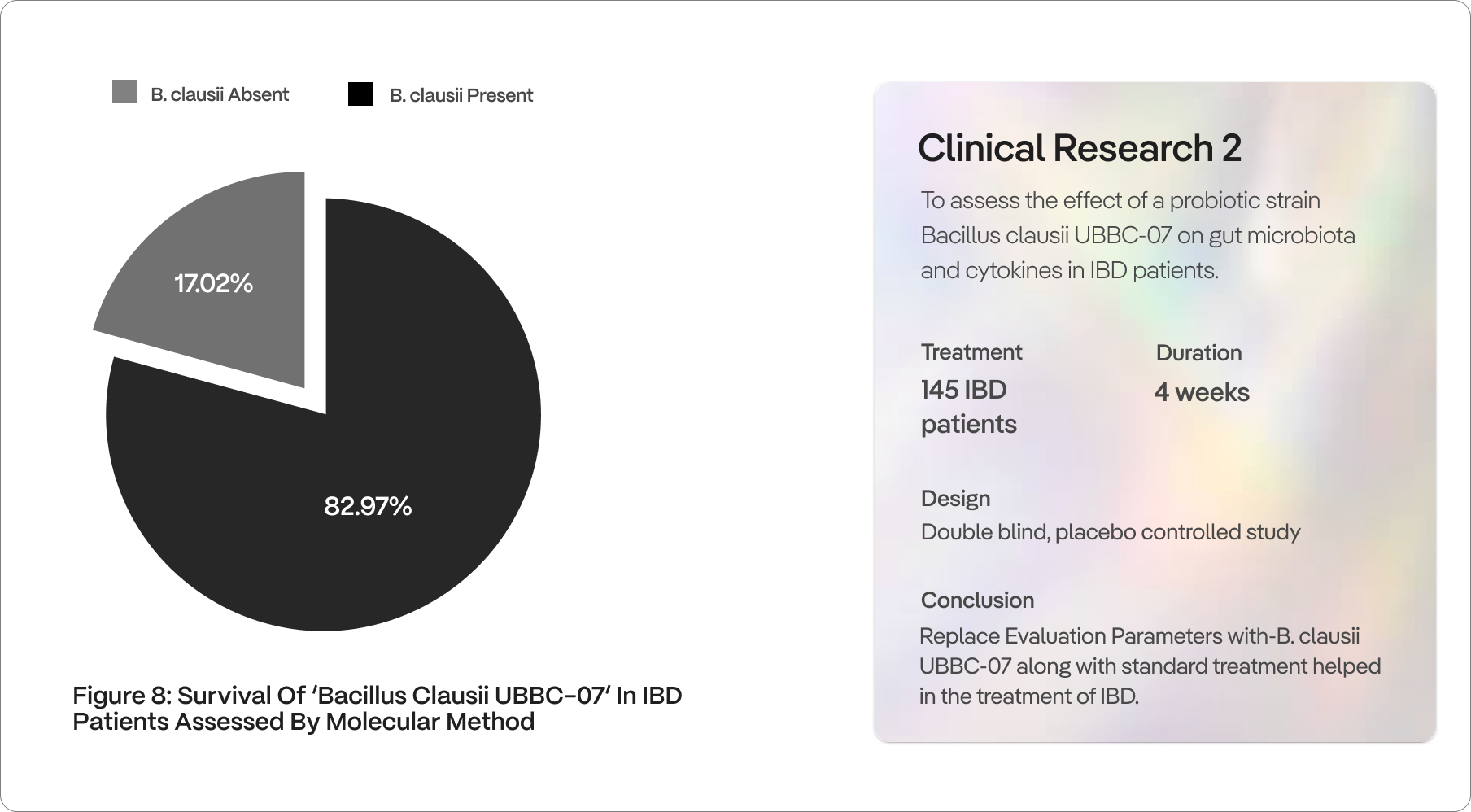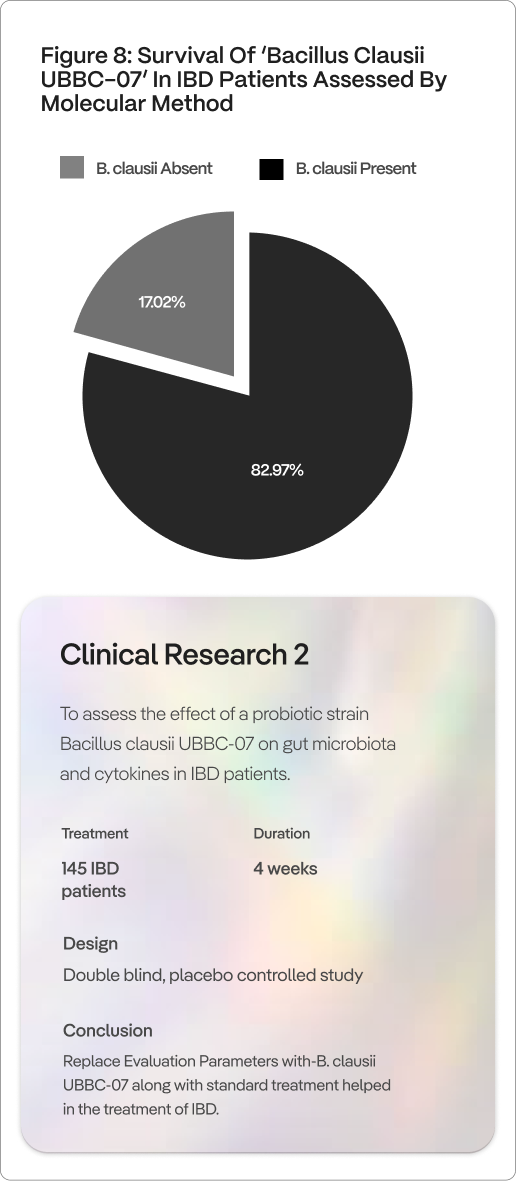 What is Diarrhea Support?
Diarrhea Support is a probiotic useful for the effective management of diarrhea and for treating the alterations of the intestinal bacterial flora. It has a well-documented strain Bacillus clausii UBBC-07. It helps to restore the equilibrium of the intestinal flora changed during diarrhea.
How to take Diarrhea Support oral suspension?
Diarrhea Support comes in 5ml mini suspension bottles. Simply shake the vial, twist it to open the cap, and drink.
What to do if you have taken an excessive dose of Diarrhea Support?
No side effects or adverse events have been reported with overdosage. However, it is better to follow the recommended dosage i.e. 1 mini suspension bottle twice a day.
What are the side effects of Diarrhea Support?
No contraindication is reported.
What are the storage requirements of Diarrhea Support?
Store in a cool and dry place. Keep out of reach of children.